Joel takes on new role at Lime Square shopping centre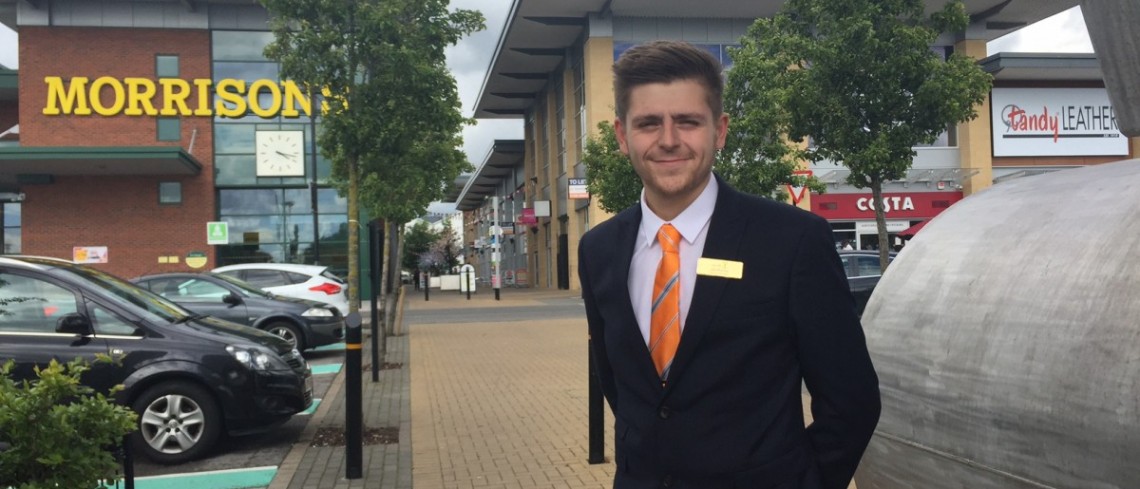 Joel takes on new role at Lime Square shopping centre
Jul 2016
Joel Plumley – part of Lime Square's security and customer service team – has been promoted to the role of acting centre manager at the east Manchester shopping centre.
21-year-old Joel has worked at the busy Lime Square shopping centre for more than 18 months. As well as experience in security and customer service he has also worked in retail and is now looking forward to his new challenge.
Joel will be working on events at the centre as well as liaising with all the stores at Lime Square and heading up the security and cleaning team. He will also be helping to build up the centre's weekly Saturday market.
The centre is anchored by a Morrisons store and is also home to other brands including B&M, Poundland, Costa, Wynsors Shoes and McDonalds.
Joel, who is from Oldham, said: "I have really enjoyed working at Lime Square as part of the security and customer service team and I'm looking forward to this new challenge at the centre, I'm keen to expand the links we have in the community as well as working on events and our weekly market."
Lime Square is owned by South Yorkshire based Dransfield Properties Ltd and managed by the company's GVFM management team.
Medi Parry, Director at GVFM, said: "We are delighted to promote Joel to this new role, he has been a key member of the team at Lime Square and we wish him all the very best in his new position.
"This is a busy time for the centre - we're working on plans for the Openshaw Festival in September as well and building up our weekly Saturday market."
For more information about Lime Square visit www.lime-sq.co.uk and to find out more about Dransfield Properties visit www.dransfield.co.uk
Picture shows Joel Plumley at Lime Square.

For further information, contact:-
Public Relations Department, Dransfield Properties Ltd
Tel: 01226 360644
Email: pr@dransfield.co.uk