Plans for the first Openshaw Festival unveiled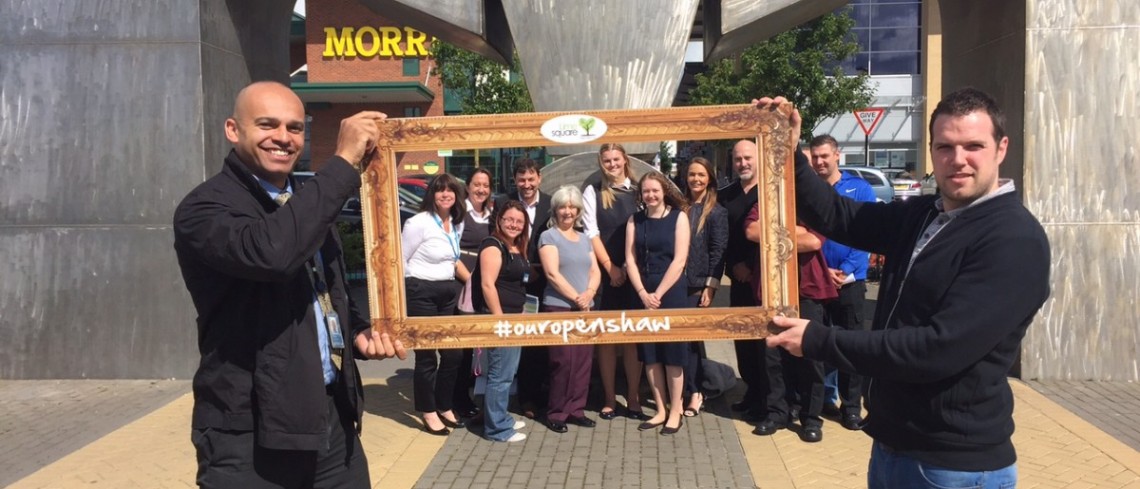 Plans for the first Openshaw Festival unveiled
Sep 2015
Openshaw in east Manchester is getting ready for its first ever Openshaw Festival – due to take place at Lime Square and Delamere Park later this month.
The team at Lime Square off Ashton Old Road are working with Manchester City Council and Lovell Homes along with other local businesses and stakeholders in east Manchester to organise a weekend of family fun on September 26th and 27th.
The event will be hosted with a Key 103 Roadshow headed by presenter Alex James and Fiona Sadler and will be officially opened on Saturday 26th September by the Lord Mayor of Manchester Cllr Paul Murphy OBE at 11am.
Events will run throughout the weekend with fairground rides, music, and entertainment. There will also be a Vintage Vehicle Display, food and craft market, cycling and giant games area as well as the Key 103 Media Bus.
On Sunday from 11am a Fun Run, Health Walk and Pram Push will take place in Delamere Park with a warm up starting from 10am.
Head of Communications at Dransfield Properties, which owns and manages Lime Square, Amanda Holmes, said: "We are delighted to be working with some great local stakeholders and of course the team at Manchester City Council on a fantastic weekend of activities and entertainment.
"We finished the last phase of work at Lime Square just less than 12 months ago and thought this would be a great opportunity to shout about some of the great things which are happening in Openshaw."
Cllr Rosa Battle, Manchester City Council's executive member for culture and leisure, said: "The festival is the culmination of a huge amount of work improving the local area and building new homes. This is the opportunity we've been waiting for to bring the community together in celebration, while looking forward to further development in the near future.
"This is an open invite to local people in east Manchester to get family and friends together and enjoy a brilliant weekend of fun."
Bunting will start to go up during the week of September 21st as the area gets ready for the festivities to start on September 26th.
The event also comes as work gets started on the new Lovell Homes development on Ashton Old Road in Openshaw – the company is building 164 new homes on a site close to the Lime Square Centre.
As part of the festival plans the organisers are asking the pupils from the local schools to help create some artwork for the site hoarding with the theme "Our Openshaw".
Clare Noakes, regional sales manager for Lovell Homes North West, said: "The first Openshaw festival is set to be a fantastic event, bringing together the whole community. This part of Manchester has undergone a transformation in recent years and we're proud to be playing our part by bringing high quality new homes to the area.
"Work has just started on our East Avenue development that will provide two, three and four-bedroom homes."
For more information about events throughout the weekend of the Openshaw Festival visit the Lime Square website on www.lime-sq.co.uk

NOTES FOR EDITOR
Lime Square is a new shopping destination on Ashton Old Road, Openshaw, developed as part of the regeneration of this part of east Manchester.

Partners in the Openshaw Festival are: Lovell Homes, Manchester City Council, Connell College Adactus, Mosscare Housing, AgeUK, The Gym Group, Our Openshaw, Manchester Settlement and Greater Manchester Police.
For further information, contact:-
Public Relations Department, Dransfield Properties Ltd
Tel: 01226 360644
Email: pr@dransfield.co.uk