Training company announces plans for Fox Valley move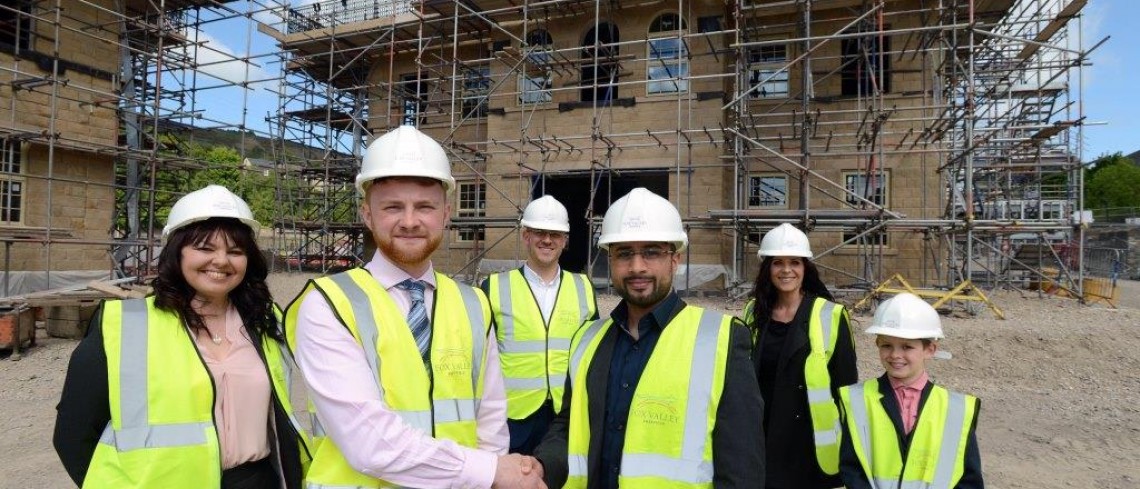 Training company announces plans for Fox Valley move
May 2015

South Yorkshire based training and development company Live and Learn Consultancy Ltd is the first firm to announce a move to the brand new offices under construction at north Sheffield's Fox Valley development.
Live and Learn Consultancy Ltd, work nationally and are currently based in Sheffield. They offer a range of training services for small and large companies across the UK from 1 day sales courses and communication training to management skills, customer service and personal development programs. Their clients include Leeds University, Sheffield Students Union, British Airways and Yorkshire Building Society.
The fast growing company has out grown its current premises and the team have been on the look out for the right location for their new headquarters. They'll be moving later this summer into a brand new 715 sq. ft. office at Maria House – one of the stunning new office buildings currently nearing completion at Fox Valley.
Live and Learn Consultancy was started over six years ago by Lisa Kitchen, Learning and Development Director, and her business partner and Marketing Director, Jay Dhillon. The company now offers a wide range of in-house training and bespoke packages as well as offering public scheduled open courses and fully funded work based learning.
Lisa Kitchen said: "We have appointed a Head of Learning and Development and a Head of Client Services over the last 12 months, these two roles are critical appointments in our strategy and now is the perfect time to move in to new premises where we can continue the next phase of our growth."
"We operate nationally which makes Fox Valley a fantastic location for our clients across the UK to reach us on the M1 corridor. Lisa also commented, "As a local resident as well I am delighted to be a part of the regeneration of the town centre."
Lisa's nine year old son Noah is also looking forward to the move to the company's new Fox Valley premises.
Development Surveyor at Dransfield Properties, the developers behind the Fox Valley project, Alisdair Gillespie, said: "We are delighted to be announcing Live and Learn Consultancy as our first office tenant here at Fox Valley.
"Live and Learn is a great company and we wish Lisa, Jay and the team all the very best in their new premises, when the building work is completed and they move in later in the summer."
Maria House, where Live and Learn Consultancy will be based is part of the major transformation of the 28 acre former steelwork site. It neighbours Samuel House – the two new office buildings have been named after Samuel Fox, who founded the steelworks in Stocksbridge in 1842, and his wife Maria.
The Fox Valley development will deliver around 32 new retail, café and restaurant units ranging from 635 to 16,000 sq. ft. as well as the new high spec office space from 600 - 10,000 sq. ft. A new town centre car park and landscaping are also part of the scheme. Fox Valley retail will open in Spring 2016 but the first phase of brand new offices are almost complete and will be ready to move into this summer.
Dransfield Properties has received an investment of £8,111,040 from the Yorkshire and Humber ERDF Programme 2007- 2013, which is managed by the Department for Communities and Local Government to bring forward the Fox Valley project.
For more information about Fox Valley visit www.foxvalleysheffield.co.uk and to find out more about Live and Learn visit www.liveandlearnconsultancy.co.uk

Picture shows: left to right: Lisa Kitchen, Alisdair Gillespie from Dransfield Properties, Paul Kitchen, Jay Dhillon, Marie McVey and Noah Kitchen.
For further information, contact:-
Public Relations Department, Dransfield Properties Ltd
Tel: 01226 360644
Email: pr@dransfield.co.uk