Stoke on Trent's Alexandra Park retail development is sold to Threadneedle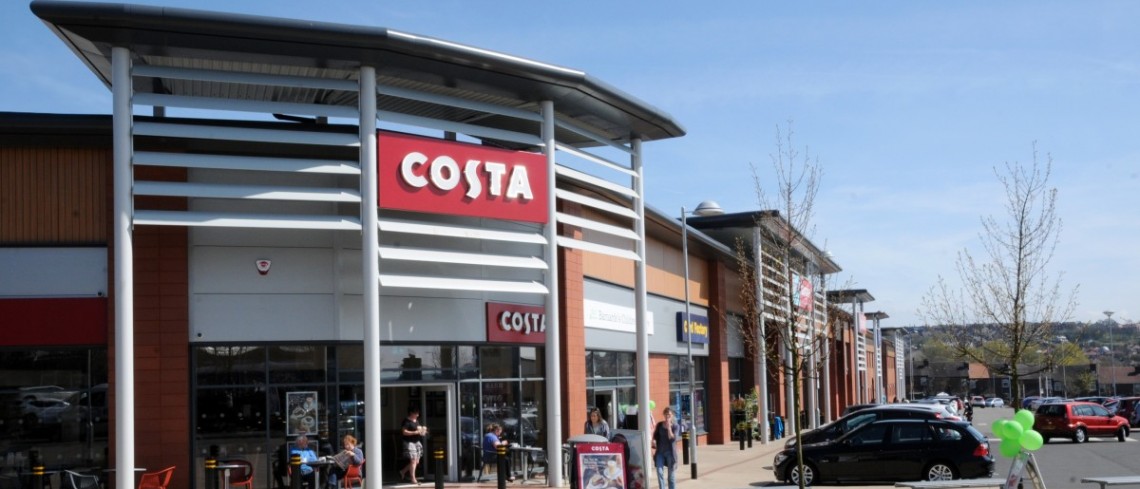 Stoke on Trent's Alexandra Park retail development is sold to Threadneedle
May 2015
Dransfield Properties Ltd has completed the sale of the company's Alexandra Park retail development in Tunstall, Stoke on Trent to Threadneedle Pensions Ltd.
The South Yorkshire based company has sold the development at a price of c.£18m, generating a yield of approximately 6.35%. The 101,000 sq. ft. high quality, open A1 retail park is on Scotia Road in Tunstall and is let to Boots; Iceland; Home Bargains; Costa Coffee; Carphone Warehouse; Card Factory; Specsavers and also the Tunstall Primary Care Centre, which opened in November 2011.
Alexandra Park has been designed around a 240 space car park and also hosts a successful DW Fitness Centre and store. The final phase of the project opened in spring 2014 and the development is fully let.
Simon Bland, Head of Investment at Mason Owen Property Consultants, acted for Dransfield Properties Ltd and Threadneedle Pensions Ltd were represented by Paul Jones of Metis Real Estate Advisors.
Paul Jones, Head of Investment at Metis commented: "Dransfield has a deserved reputation for building very well designed retail schemes that integrate well with existing town centres to provide a prosperous shopping environment for retailers. We are delighted to have secured this very strong retail park investment for Threadneedle."
The funds from the sale of Alexandra Park are being re-invested in the company as part of Dransfield Properties' strategic expansion plan over the next four years. The company is currently working on a number of new developments in Yorkshire and in east London.
Managing Director of Dransfield Properties Ltd, Mark Dransfield, said: "The sale of Alexandra Park is a key part of the company's expansion plans as well as our strategy to invest in new opportunities which we are currently working on, including our first major development in the London area."
For further information about Dransfield Properties visit www.dransfield.co.uk
For further information, contact:-
Public Relations Department, Dransfield Properties Ltd
Tel: 01226 360644
Email: pr@dransfield.co.uk