New role for Alison as she heads up town's shopping centre team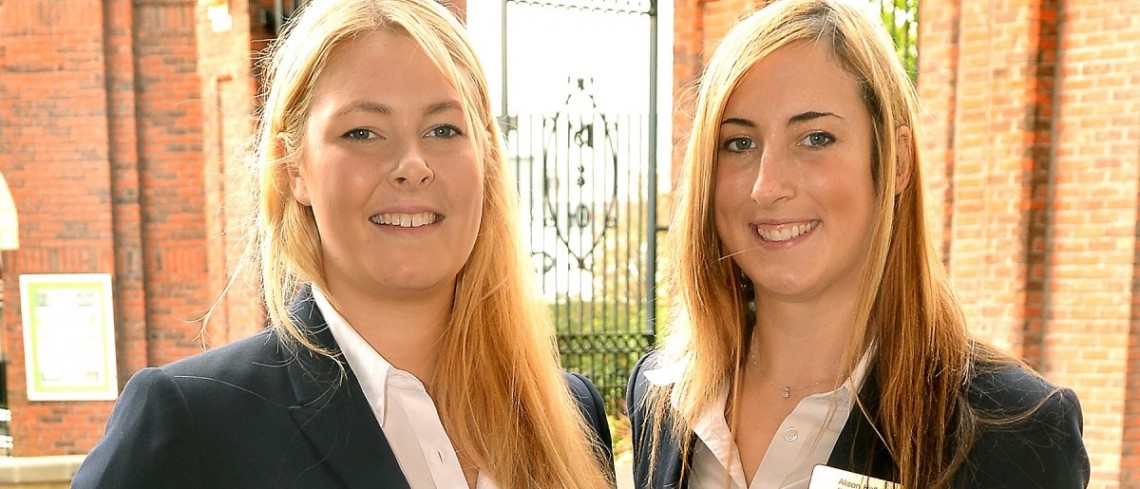 New role for Alison as she heads up town's shopping centre team
Feb 2015
Gainsborough's award winning Marshall's Yard development has a new centre manager at the helm.
Alison Hall, who joined the Marshall's Yard team three years ago as assistant centre manager, has been promoted to centre manager and will take a key role in working with stakeholders across the town as well as overseeing the day to day running of the busy shopping centre.
Alison, who is from Walkeringham, has a background in town centre management and in the last three years has been instrumental in co-ordinating and delivering successful town centre events and marketing initiatives in Gainsborough – including the Lights Switch event on in November.
She will now head up a team of 12 core members of staff at Marshall's Yard including Graduate Trainee Annabelle Plumtree, who joined the centre last year.
Marshall's Yard is home to a host of high street retailers including M&S, Next, Laura Ashley and the Browns Department store, it's also the base for a number of successful local and regional businesses who work from the high spec office accommodation at the centre.
Alison takes over the role from Jackie Helliwell who has joined the head office team at Dransfield Properties – the Barnsley based company which owns and manages the successful town centre development. Jackie has worked at Marshall's Yard for the last six years and overseen a number of major changes at the centre.
Mark Dransfield Managing Director of Dransfield Properties, said: "Alison has done a great job at the Yard over the last three years working alongside Jackie.
We're delighted to be announcing that she's now heading up our team at Marshall's Yard. This is a very exciting and busy time for the centre and for the town as a whole and we wish Alison all the very best in her new role."
Alison said: "It's been a great three years since I joined the team at Marshall's Yard and I'm really excited about taking on the challenge of my new role at the centre.
"I'm looking forward to continuing to work with all the great businesses here at Marshall's Yard as well as developing new partnerships in the town and promoting Gainsborough as the great place to work and shop that we know it is!"
Picture shows Alison Hall (right) with Annabelle Plumtree at Marshall's Yard.
For more information about news and event at Marshall's Yard visit www.marshallsyard.co.uk

For further information, contact:-
Public Relations Department, Dransfield Properties Ltd
Tel: 01226 360644
Email: pr@dransfield.co.uk