Penistone town centre development shortlisted for major award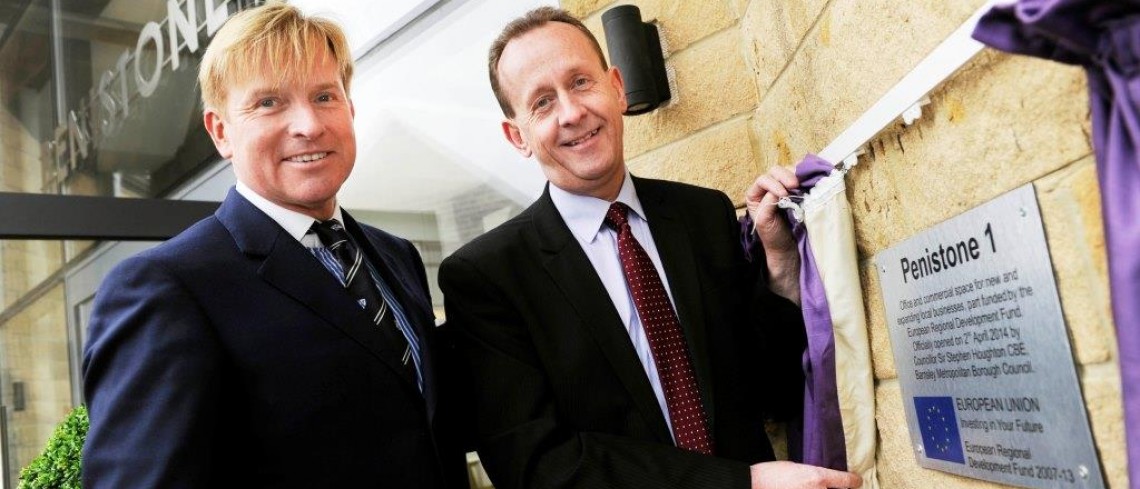 Penistone town centre development shortlisted for major award
Feb 2015
The phased regeneration of Penistone town centre, delivered by local company Dransfield Properties Ltd, has been shorted listed for a prestigious regional award.
The £15 million development has transformed a key site in Penistone and brought new retail, office and community facilities to the town as well as creating new employment opportunities.
The latest phase of the project, Penistone 1, was completed less than 12 months ago bringing a new commercial development and high spec office suites to the heart of the town centre.
The earlier phase of work delivered a new Tesco foodstore as well as a town centre car park and a landmark market building – working in partnership with Barnsley Metropolitan Borough Council.
The development also created brand new and upgraded facilities for the fire and ambulance services in the South Yorkshire town which were relocated as part of the master-planned scheme. A new all weather bowling green, as well as an upgraded trans-pennine trail link were also completed.
The scheme is one of four projects to be shortlisted in the regeneration category of the RICS Pro-Yorkshire Awards, alongside developments in Hull, Leeds and Wetherby.
Site visits of all the finalists' developments will be held over the next few weeks and the winning projects will be announced at a special awards evening due to be held at The National Railway Museum in York on May 15th.
The Tesco foodstore opened in 2010 and the Penistone 1 development which was the final phase of the regeneration scheme was completed last year and officially opened by the leader of Barnsley Council Sir Stephen Houghton in April 2014.
Managing Director at Dransfield Properties, Mark Dransfield, said: "We are absolutely delighted that our company's work in Penistone has been shortlisted in the RICS Pro-Yorkshire Awards. Everyone who has been involved in the project should have a great sense of pride in this achievement.

"This has been a complex and phased development which we started work on more than five years ago with the relocation of the Fire and Ambulance stations in the town and completed in spring last year when the Penistone 1 project opened."
For the Penistone 1 part of the project Dransfield Properties attracted £1.2 million of investment from the European Union to bring forward the project with grant funding through the European Regional Development Fund through the Yorkshire and Humber ERDF Programme 2007-13.
The first phase of the development has created 170 new jobs and the new Penistone 1 scheme has brought 64 new jobs into the town and supported more than 40 volunteer and work experience opportunities.
The scheme has been designed by Chesterfield based WCEC Architects. The latest phase of the project, Penistone 1, was built by PDR Construction.
Pictures show: The Tesco store and the opening of the new Penistone 1 project with Mark Dransfield and Cllr Sir Stephen Houghton, leader of BMBC.
For more information about Dransfield Properties visit www.dransfield.co.uk

For further information, contact:-
Public Relations Department, Dransfield Properties Ltd
Tel: 01226 360644
Email: pr@dransfield.co.uk