NEW RETAILERS SIGN UP FOR MARSHALLS YARD!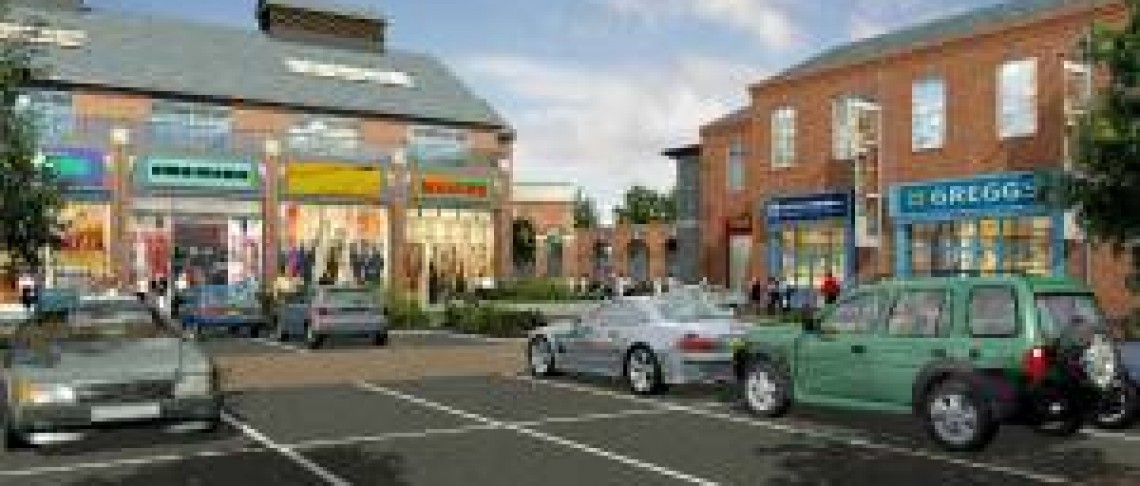 NEW RETAILERS SIGN UP FOR MARSHALLS YARD!
May 2005
Carphone Warehouse has signed up to take a unit on the prestigious £37 million Marshalls Yard development in Gainsborough – joining the growing list of top retailers who are keen to trade in the new market town development.
Carphone Warehouse is Europes' leading independent mobile communications retailer and has more than 500 stores across the UK.
The news comes as Greggs – the UK's leading bakery retailer which has more than 1,000 shops nationwide, will also take a 950 sq ft unit on the development.
Planning permission was granted for the Marshall's Yard development in January, and demolition work has now been completed – work is to start on the main scheme later in the year.
The eight acre edge of town development has been brought forward by the development partnership of the Yorkshire based companies Dransfield Properties Ltd and Prospect Estates. It is scheduled for completion by summer 2006.
The Carphone Warehouse and Greggs have now joined the growing list of retailers who are signing up for the mixed use scheme. Other retailers include:
· JJB with a 45,000sq ft with a ground floor health and fitness centre and first floor retail store
· Brantano with a 5,000 sq ft store
· Allied Carpets with a 6,000 sq ft store
· KFC with a restaurant overlooking the garden area

The Carphone Warehouse are will be occupying Unit 20 and operating from 730 sq ft. They have signed for a ten year term within the prestigious Britannia building which is being renovated to create a mix of retail, restaurants and office space.

Marshall's Yard will create around 1,250 new jobs in the town, transforming a former factory site into an attractive mixed-use scheme. The scheme includes 93,560 sq ft of new retail space, 34, 650 of leisure space, 18,900 sq ft of new town centre offices, 60 City Living apartments including 7 penthouses, a new piazza and Peace Gardens area, 3 Restaurants and 22,650 sq ft of serviced office suites.
Lincoln based Pygott and Crone are marketing the office space which will be available at Marshalls Yard.
The redevelopment site is located next to the town's Tesco store and will form a contiguous link between the foodstore and the town centre. Leeds based agents Rees Denton are marketing the retail scheme.
Nick Rees of Rees Denton, said: "We are working very hard to get the retailing mix right for this development and we are delighted that The Carphone Warehouse will be trading at Marshalls Yard.
"All our research has shown that people are travelling some distance at the moment for the goods and services which will soon be available on their door step at Marshalls Yard. "
For further information about Dransfield Properties Ltd and for regular updates about Marshalls Yard and the company's other developments visit our website at www.dransfield.co.uk

Contact details:
Amanda Holmes
Public Relations, Dransfield Properties Ltd
Tel : 01226 360644 or 07971 854733

Robert Mayo
Prospect Estates
Tel : 01943 850111 or 07739 590646
EDITORS NOTES

1. Dransfield Properties Ltd are based in Barnsley, South Yorkshire. The company is one of the leading specialist retailer developers in the country, the company also specialises in urban regeneration and has been involved in many high profile developments across Yorkshire and Lancashire.
2. Dransfield Properties has won the RICS Urban Regeneration Award for two years running in 2002 and 2003 for its schemes in Yorkshire.
3. The name Marshalls Yard was chosen by a panel of judges in a competition held across all Gainsborough's primary schools to find a name for the new retail development.
For further information, contact:-
Public Relations Department, Dransfield Properties Ltd
Tel: 01226 360644
Email: pr@dransfield.co.uk