Dance teacher Gemma steps up in business with new Penistone studio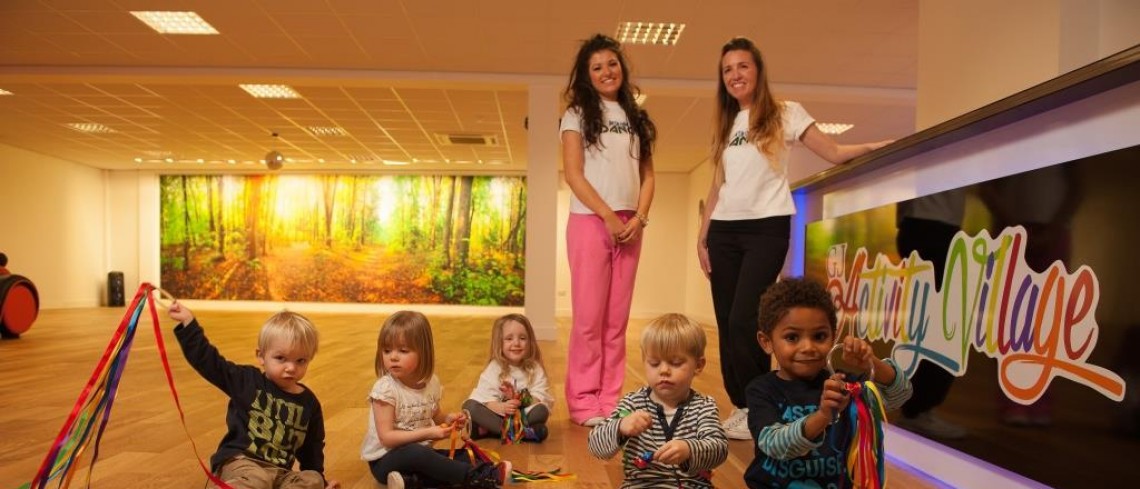 Dance teacher Gemma steps up in business with new Penistone studio
Jan 2015
Dance and creative art teacher Gemma Joel has kicked off the New Year by opening a brand new studio in the heart of her hometown of Penistone.
Mum of three Gemma has been teaching for 14 years and decided that 2015 was the year to step out on her own with a new business.
She's spent the last few weeks transforming a 2,660 sq. ft. unit at the new Penistone 1 development into GJ Activity Village – with a great programme of lessons and dance sessions for youngsters of all abilities.
Gemma will also be organising children's parties and craft sessions as well as adult fitness sessions. Children's sessions are available from aged two up to 16 catering for everything from lyrical and theatrical styles to street and commercial dance.
Gemma, who studied at Norton College, had been looking for the perfect location for a new studio for some time – she's delighted with her new premises where she'll be running dance classes along with two other teachers, one from the Royal Academy of Dance.
She said: "I was really keen to do something for the children here in Penistone, offering activities that are easy for them to get to and giving them an interest and something really different that they can get involved with.
"The emphasis is not on passing exams but on children of all abilities coming along and enjoying dance and movement and gaining confidence from the sessions we're offering here."
The prices and range of classes and sessions at GJ Activity Village can be viewed at www.gjactivityvillage.co.uk
The new company is the latest new venture to open at Penistone 1. Spa 493 opened just before Christmas and other companies include Oresa Recruitment, BCR Associates and QED Financial Associates Ltd. Penistone FM is also opening a brand new studio at Penistone 1.
Dave Hale, development surveyor from Dransfield Properties, which owns and manages the Penistone 1 development, said: "It's great to start the New Year with another announcement of a new business joining us here at Penistone 1.
The new studio is looking fantastic and we wish Gemma and her team all the very best with the new venture."
Dransfield Properties attracted £1.2 million of investment from the European Union to bring forward this final phase of the Penistone town centre regeneration project through the European Regional Development Fund, part of the support for the region's economic development through the Yorkshire and Humber ERDF Programme 2007-13.
Picture shows Gemma (right) with fellow dance teacher Sarah Gibbon and some of the young dancers at Activity Village.
For further information, contact:-
Public Relations Department, Dransfield Properties Ltd
Tel: 01226 360644
Email: pr@dransfield.co.uk