Annabel joins the team at Marshall's Yard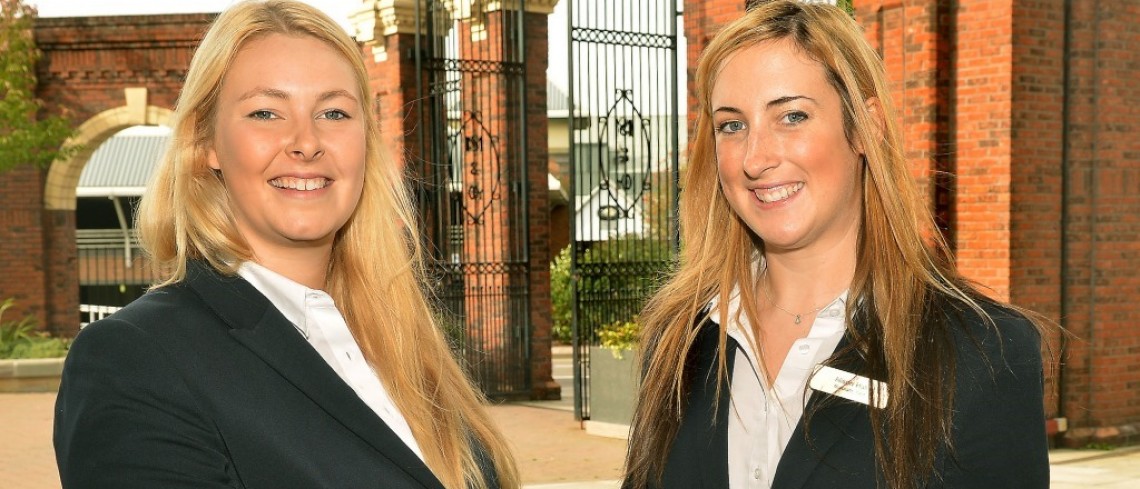 Annabel joins the team at Marshall's Yard
Oct 2014
Public relations graduate Annabel Plumtree has joined the team at Marshall's Yard in Gainsborough as part of a new graduate training programme at the centre.
Annabel, who is from Skellingthorpe, near Lincoln, will be working alongside the management team at the award winning town centre shopping development.
The 21-year-old graduated this summer from the University of West London with a 2:1 honours degree in public relations.
She's now looking forward to developing her PR and creative skills at the centre as well as learning about the retail industry. Annabel will also be working with other stakeholders and groups in the town on events throughout the year to promote what Gainsborough has to offer as a shopping and visitor destination.
Annabel said: "Gainsborough is a great town with a lot of really interesting things happening and I'm extremely excited to have the opportunity to join the team here at Marshall's Yard and be part of that.
"I'm looking forward to learning about all aspects of shopping centre management as well as development my PR and events management skills."
Assistant Centre Manager at Marshall's Yard Alison Hall said: "We're delighted that Annabel is joining the team here at the Yard.
"She's joining us at our busiest time of year when we have lots of really exciting events coming up, from Halloween to our Christmas Lights Switch On in November which really is going to be bigger and better than ever this year."
For more information about Marshall's Yard visit www.marshallsyard.co.uk

Picture shows Annabel Plumtree (left) with Alison Hall at Marshall's Yard.
For further information, contact:-
Public Relations Department, Dransfield Properties Ltd
Tel: 01226 360644
Email: pr@dransfield.co.uk