New companies join the line-up at Penistone 1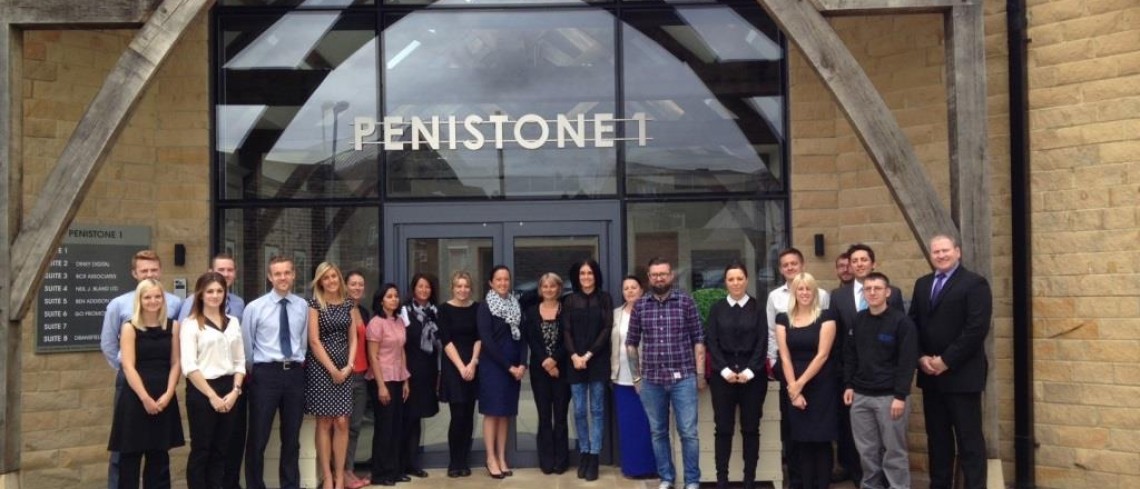 New companies join the line-up at Penistone 1
Sep 2014
A host of new companies have joined the growing list of firms relocating or starting out at Penistone's recently completed commercial and office development.
Delivered by the South Yorkshire company Dransfield Properties Ltd, Penistone 1 was completed earlier this year and officially opened in April by the leader of Barnsley Council, Cllr Sir Stephen Houghton CBE.
The first companies to move to the development were QED Financial Associates and the Estate Agents Simon Blyth. They were soon joined by the popular Café Generation – and five other new firms have also now moved in.
Photography firm Dinky Digital has opened its new studio at the development and the agricultural surveying specialist Neil J Bland also now has premises at Penistone 1. They've been joined in the last few weeks by Ben Addison Ltd, a local lighting and electrical specialist, as well as the online giftware and promotional company GoPromotional.
More than 45 people are now employed at Penistone 1, the latest company to move there is the premier courier service BCR; Dransfield Properties Ltd also has offices at the new development.
Development surveyor for Dransfield Properties, Dave Hale, said: "We are delighted to welcome so many different, new and expanding companies to Penistone 1. We have sought from the outset to achieve a quality development here and it's great to have such a diverse range of firms joining us in the heart of Penistone.
"We have just two office suites remaining with a good level of interest in both of those and we are speaking to a number of companies who are interested in the available units which front the main street."
Wayne Harper, from QED Financial Associates, which specialises in all aspects of financial planning and advice, said the move to Penistone 1 had been a positive step for the firm.
He added: "We have a high street presence here in Penistone which is great and we have had a fantastic response from the local community since we opened in April. We have had lots of enquiries from new clients and have expanded our team here.
"It's been a great move for us as a company and we're pleased to see other local companies joining us here at Penistone 1 which can only be a good thing for the town."
Dransfield Properties attracted £1.2 million of investment from the European Union to bring forward this final phase of the Penistone town centre regeneration project through the European Regional Development Fund, part of the support for the region's economic development through the Yorkshire and Humber ERDF Programme 2007-13.
Anyone interested in the remaining available space at Penistone 1 should contact Dave Hale on 01226 360644. For further information about Dransfield Properties visit www.dransfield.co.uk
Picture shows Penistone 1 with some of the members of staff from the new companies which have moved in since April.
For further information, contact:-
Public Relations Department, Dransfield Properties Ltd
Tel: 01226 360644
Email: pr@dransfield.co.uk