Major step forward in delivery of Fox Valley scheme in north Sheffield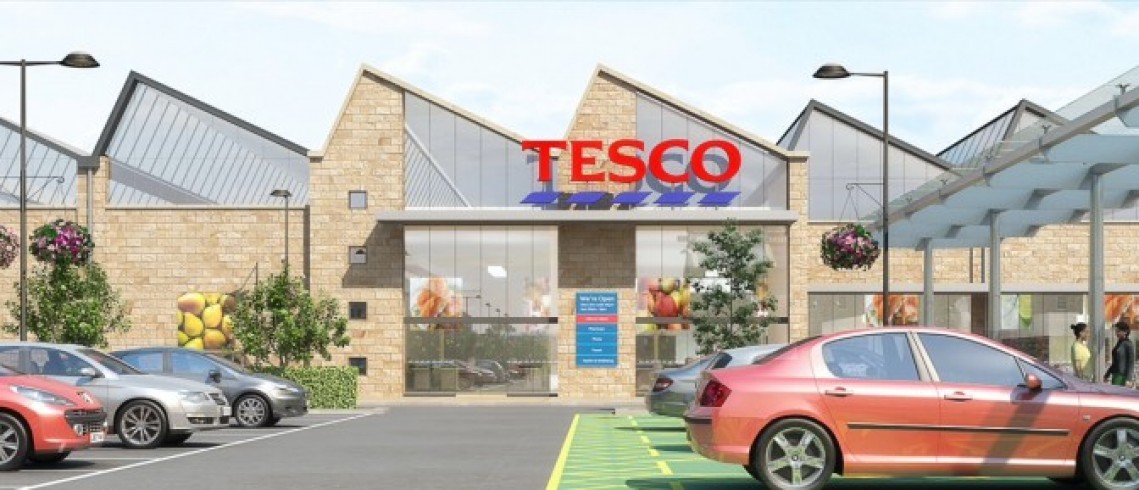 Major step forward in delivery of Fox Valley scheme in north Sheffield
Jan 2014
The Fox Valley development in North Sheffield has taken a significant step forward this week with the completion of the agreement with the anchor tenant TESCO.
The £42 million mixed use scheme will be delivered on former industrial land with access off the A616 and off Manchester Road in Stocksbridge - transforming the site into a vibrant mixed use development.
The development is being brought forward by Barnsley based Dransfield Properties. It will deliver a brand new TESCO store for Stocksbridge - further new retail and office space and a central 635 space car park are also planned.
Once completed the overall development will create up to 900 new jobs in the area as well as regenerating a former industrial site and bringing a new commercial heart to this part of north Sheffield with direct access off the A616 Sheffield to Manchester Road.
The development also includes;
• A new link road to the A616
• New high spec office space
• Further retail, restaurant and café units anchored by the 63,000sq ft Tesco store
• High quality public realm area and landscaping as well as strong pedestrian links with Manchester Rd
• A new TATA Steel warehouse and state of the art Test House
• A new housing development neighbouring the main retail and commercial development
Dransfield Properties is also working with the European Union to deliver the project which is part funded through the European Regional Development Fund as part of the support for the region's economic development through the Yorkshire and Humber ERDF Programme 2007-13.
Amanda Holmes, from Dransfield Properties Ltd, said: "This is a complex development and one which our wider professional team has been working on for more than six years.
"We know that there is a huge amount of interest within the local community about the scheme and we are pleased that things are moving in a very positive direction with this significant step forward this week.
"There is further work to be done before we can make a start on site but we look forward to making announcements in the coming weeks about the Fox Valley development."

For further information, contact:-
Public Relations Department, Dransfield Properties Ltd
Tel: 01226 360644
Email: pr@dransfield.co.uk