HUNDREDS OF RESIDENTS SEE EXCITING NEW PLANS FOR OPENSHAW!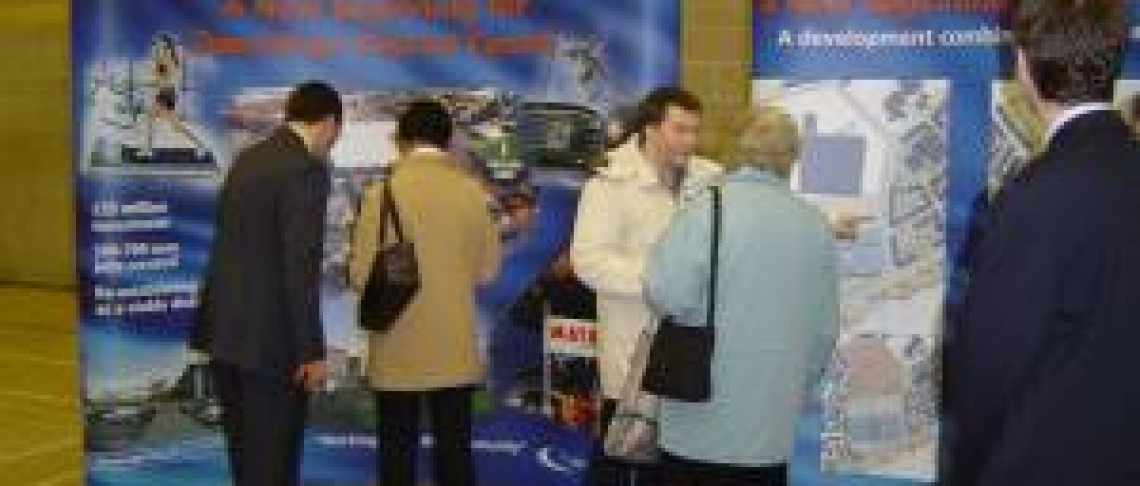 HUNDREDS OF RESIDENTS SEE EXCITING NEW PLANS FOR OPENSHAW!
Mar 2005
Exciting new plans for a new shopping, leisure and commercial development in Openshaw, East Manchester, have been viewed by hundreds of local residents.
And around 95 per cent of those people who visited the public consultation sessions about the new plans for Openshaw said they were in favour of the proposed development which is being brought forward by Dransfield Properties Ltd.
The £25 million scheme to redevelop Openshaw District Centre will create around 700 new jobs and will vastly improve shopping and leisure facilities in the area.
A two day public consultation focussing on the plans was held at St Peterís School Sports Hall in Openshaw earlier this month which more than 200 people attended.
The consultation sessions were held to ask local residents for their views on three different options for the scheme and gauge public support for the plans.
New East Manchester and development partner Dransfield Properties Ltd. are working to attract a major retailer to anchor the scheme and occupy an 83,000 sq ft supermarket at the site, which will front onto Ashton Old Road and is bounded by Turton Street and Fairfield Road.
The mixed use development will also feature other shops, offices and leisure facilities.
Mark Dransfield, Managing Director of Dransfield Properties Ltd, said: "We are delighted with the public's response to our proposals for Openshaw which were very well received and we are now looking at all the comments made during the consultation sessions.
"This is an important regeneration scheme in this part of Manchester and we are continuing to work with New East Manchester to deliver the best scheme possible for the area."
For further information, contact:-
Public Relations Department, Dransfield Properties Ltd
Tel: 01226 360644
Email: pr@dransfield.co.uk