Lord Mayor launches brand new store at Lime Square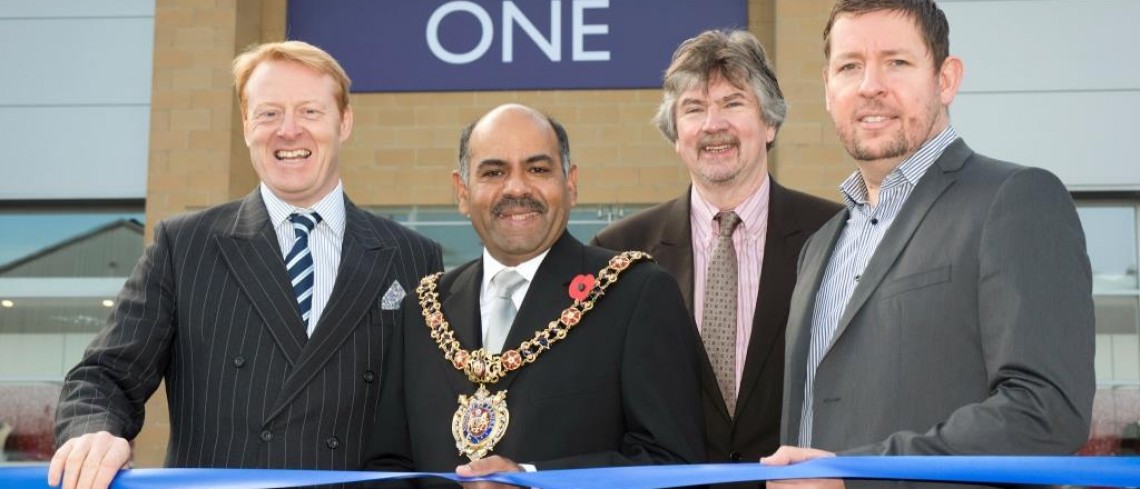 Lord Mayor launches brand new store at Lime Square
Nov 2013

Store 21, the popular fashion and homewares retailer, has opened its latest store in Openshaw, east Manchester this week.
The brand new 5,961 sq. ft. store is at Lime Square in east Manchester and was officially opened by the Lord Mayor of Manchester Cllr Naeem ul Hassan in front of crowds of shoppers.
Store 21 has more than 200 stores with 850,000 sq. ft. of sales area across the UK, selling fashion and essential wear at value for money prices.
As well as a product range including men, women and children's wear the company also stocks a wide range of homewares.
The new Openshaw store has opened in time for the Christmas shopping period and enjoyed a brisk day's trading when it opened to shoppers for the first time on October 31st. Around 12 new jobs have been created.
Cutting the ribbon at the new store the Lord Mayor Cllr Hassan welcomed the investment in the area as well as the jobs which have been created at Lime Square since the first phase opened in November 2010.
He added: "Having this development within the residential area means that people can walk here as well as using their cars to come and shop here – it is great news for the area in terms of facilities and job creation."
Deputy Head of retail at Store 21, Nick Smith, said: "As a national value for money family retailer, we are delighted to be able to bring our affordable and great quality clothing and home proposition to the residents of Openshaw."
Peak Pharmacy is also due to open later this month at Lime Square to complement the Family Surgery which opened at the centre in August this year.
Work also gets started in the next few weeks on the next phase of the development which will deliver a brand new gym and further retail space. A new Mcdonald's drive through opened earlier in the year.
Retail Property Director at Dransfield Properties, Andrew Malley, said: "We've seen a good number of changes at Lime Square this year and the centre is really growing and becoming established now.
"If the crowds at the opening are anything to go by Store 21 is going to be a really popular addition to the retail line up and we look forward to starting on site later this month on the next phase of the development."
Lime Square has been delivered by Yorkshire based retail property developers Dransfield Properties working in partnership with Manchester City Council and New East Manchester to bring a new district centre to the area as part of the strategic regeneration of this part of east Manchester.
For more information about Lime Square visit the centre website at www.lime-sq.co.uk and to find out more about Store 21 go to www.storetwentyone.co.uk

For further information, contact:-
Public Relations Department, Dransfield Properties Ltd
Tel: 01226 360644
Email: pr@dransfield.co.uk