Work to get started on next phase at Lime Square in Manchester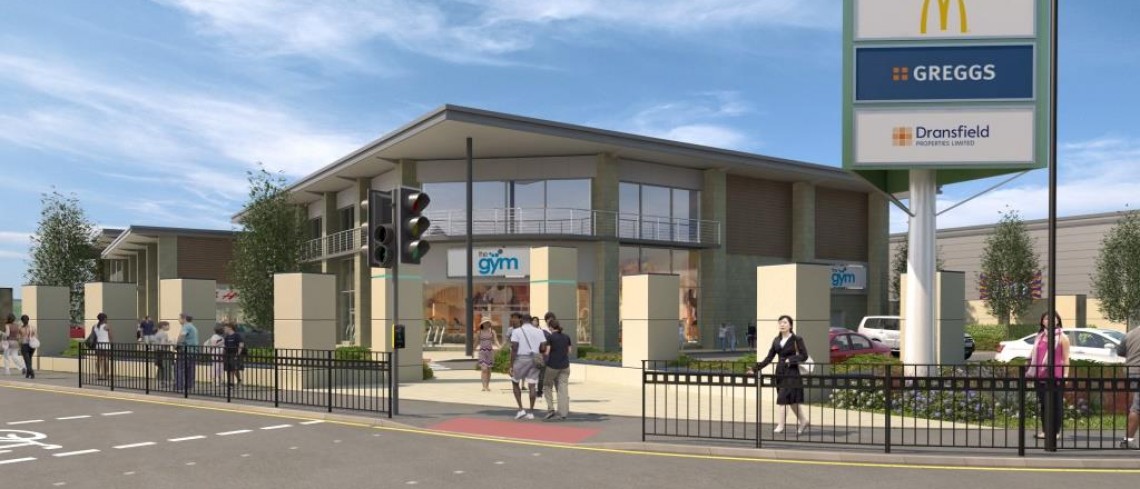 Work to get started on next phase at Lime Square in Manchester
Oct 2013
Work gets underway next month on the latest phase of the Lime Square development in Openshaw east Manchester.
The contractors PDR will move on to site at the end of November to start work on the brand new 15,000 sq ft gym and further retail space at the centre which is anchored by an 80,000 sq ft Morrisons store.
The Gym Group, founded by former England squash player John Treharne in 2007, will be bringing its unique approach to health and fitness to the centre when their new unit is completed and ready to open next summer.
The new gym will be arranged over two floors in a key unit fronting Ashton Old Road.
The company has around 40 gyms across the country and has received a number of industry awards for its keen focus on the health and fitness benefits for its members, The Gym Group prides itself on offering the most affordable, flexible and rewarding gym membership available - without compromising on quality.
As well as The Gym the mobile phone company Phones 4 U are also taking space in this next phase of development work at the east Manchester shopping centre.
They'll join a retail line up which already includes B&M stores, Poundland and McDonalds as well as a 670 space car park. An additional 42 car parking spaces will also be created close to the gym.
McDonalds's opened its new two storey restaurant at Lime Square in May this year followed by a GP practice catering for 5,000 patients later in the summer - Peak Pharmacy is also opening at Lime Square next month and the popular retailer Store 21 is currently fitting out its new store in time for opening next week.
Lime Square has been delivered by retail developers Dransfield Properties Ltd working in partnership with New East Manchester and Manchester City Council as part of the strategic regeneration of this part of the city.
Head of Communications at Dransfield Properties, Amanda Holmes, said: "It's been a really busy year at Lime Square and we're delighted to be announcing that we start work on phase five in just a few weeks.
"The Gym Group is a great company to be working with and we can't wait to see the new Lime Square gym when it opens next year, it's going to be a great addition to our centre here in Openshaw."
For more information about Lime Square visit www.lime-sq.co.uk and to find out more about The Gym Group click onto www.thegymgroup.com
Picture shows – an artist's impression of the new gym at Lime Square

For further information, contact:-
Public Relations Department, Dransfield Properties Ltd
Tel: 01226 360644
Email: pr@dransfield.co.uk