Steelwork starts to take shape at Alexandra Park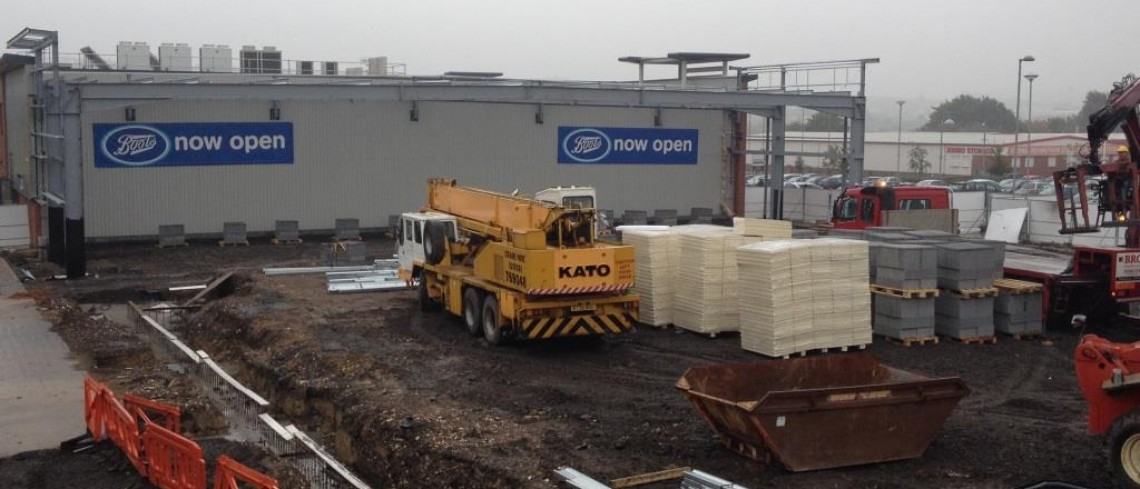 Steelwork starts to take shape at Alexandra Park
Sep 2013
The foundations have been poured and the steel work is now being erected on the final phase of the Alexandra Park development in Tunstall, Stoke on Trent.
The Nottingham based firm J. Tomlinson moved onto site in July this year and it's hoped that main construction work will be completed by December.
The contractors have now completed the retaining wall on site as well as the foundations ready to take the steelwork which is now on site. Brick and block work is also due to get started next week.
The frozen food retailer Iceland is the first retailer to announce they're signed up to take space in one of the five new units which are being built taking a 6,135 sq. ft. unit, Card Factory is also confirmed of the development.
Head of Communications at Dransfield Properties, Amanda Holmes said: "This is the final phase of work on our Alexandra Park development in Tunstall and it is great to see construction progressing well on site."

For further information, contact:-
Public Relations Department, Dransfield Properties Ltd
Tel: 01226 360644
Email: pr@dransfield.co.uk