Pharmacy firm joins Lime Square line-up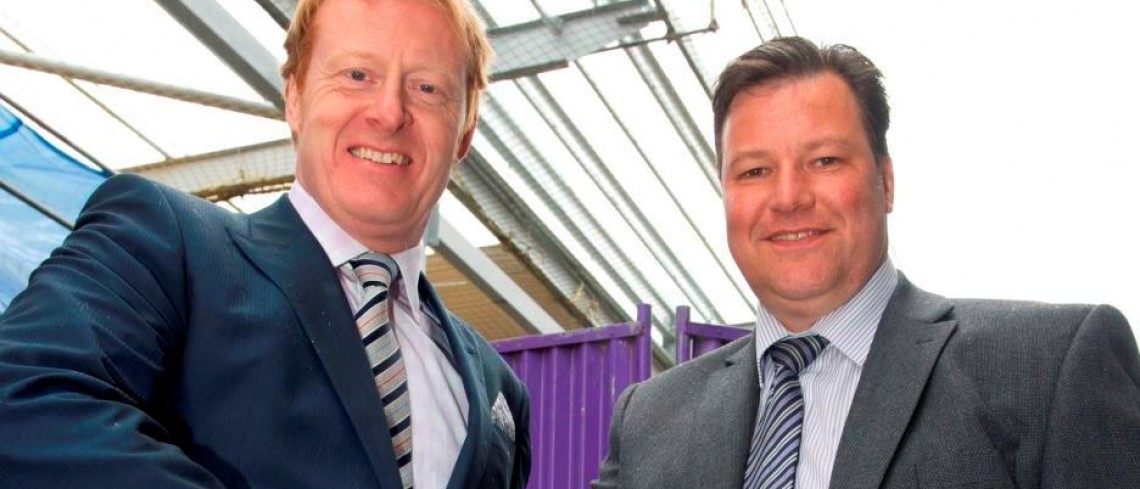 Pharmacy firm joins Lime Square line-up
Sep 2013

Peak Pharmacy has announced the company is taking space in the latest phase of work at Lime Square which has just been completed at the east Manchester shopping centre.
The Openshaw pharmacy is moving alongside The Family Surgery which relocated to new and purpose built premises at Lime Square last month allowing the practice to grow and expand.
Peak Pharmacy is part of PCT Healthcare Ltd which has around 50 pharmacies in Manchester and Derbyshire and is relocating the company's Openshaw store to a new, modern Lime Square outlet in October.
Fit out work has just started on the new pharmacy which covers 1,453 sq ft and six members of staff will work there. It is being re-launched as a "Healthy Living Pharmacy" which will offer a range of health and wellbeing services and advice as well as traditional pharmacy services.
Area manager at Peak Pharmacy, Glyn Bagshaw, said; "We are looking forward to opening in our new premises here at Lime Square later in the Autumn. It is a great location and we are really excited about delivering a new Healthy Living Pharmacy here in Openshaw."
Lime Square is anchored by an 80,000 sq ft Morrisons store and is home to a host of other retailers including B&M, Poundland and Brighthouse.
McDonalds opened a new store there in May this year and a future phase will bring a brand new gym to the area as well as further retail space.
Retail Property Director at Dransfield Properties, Andrew Malley, said: "We are delighted to be welcoming Peak Pharmacy to Lime Square as well as the Family Practice. There are some really exciting developments at the centre this year and it's great to see this latest phase of the development completed."
Lime Square, off Ashton Old Road in Openshaw is owned by Dransfield Properties Ltd. The company has worked closely with New East Manchester and Manchester City Council on the strategic regeneration of this part of east Manchester, bringing a new district centre to the area.
As well as the new pharmacy and doctors practice this latest phase of works will deliver two further retail units, representing a further £850,000 investment in the area.
For more information about Lime Square visit www.lime-sq.co.uk and for more information about Peak Pharmacy visit www.pcthealthcare.com
Picture shows Andrew Malley, retail property director from Dransfield Properties with Peak Pharmacy area manager Glyn Bagshaw.
For further information, contact:-
Public Relations Department, Dransfield Properties Ltd
Tel: 01226 360644
Email: pr@dransfield.co.uk