New store is on the cards at Tunstall's Alexandra Park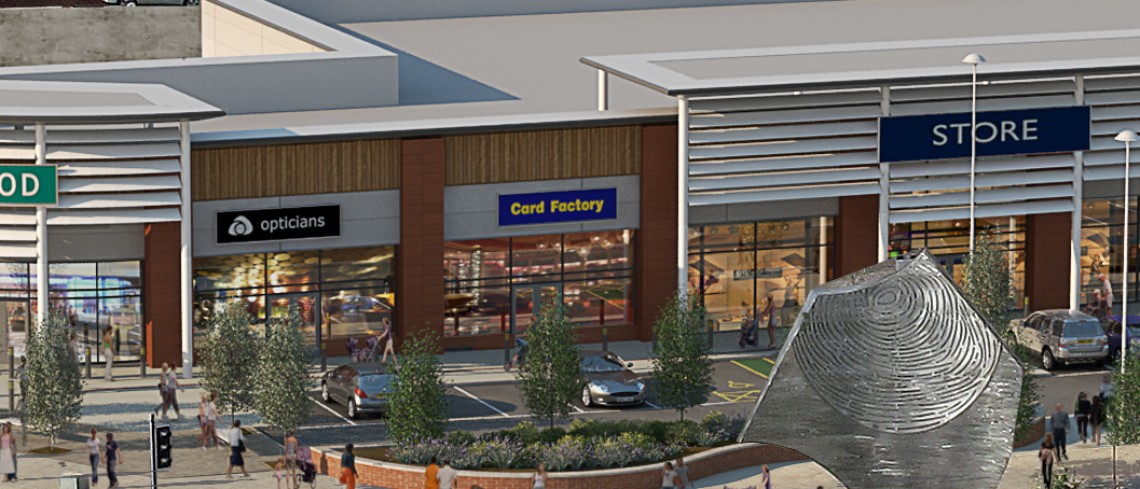 New store is on the cards at Tunstall's Alexandra Park
Aug 2013
Card Factory is the latest company to sign up to take space in the new retail units currently under construction at Tunstall's Alexandra Park.
The new store will cover 1,250 sq. ft. and the popular card and gift retailer will join four other new stores – including the frozen food retailer Iceland which has already announced it is taking one of the two larger units at the centre.
Work started on site at Alexandra Park earlier this summer and the main building work is scheduled for completion in December this year ready for the new stores to start fitting out in time for opening early in 2014.
Card Factory opened its first store in Wakefield in 1997 and the company now has around 700 stores across the country. It's anticipated that six new jobs will be created at the new Tunstall store.
A spokesperson for Card Factory said: "We're delighted to be bringing a Card Factory store to Tunstall. In uncertain economic times the general public demands ever increasing quality but also wants to see better value for money.
"Card Factory has always worked on both principles and that has led to the company becoming the largest and fastest growing card retailer in the UK today."
Head of Communications at Dransfield Properties Ltd, Amanda Holmes, said: "Card Factory is a great and extremely popular retailer and we are delighted they are opening a new store at our Alexandra Park development.
"The team on site are making good progress with building work and the foundations have now been completed, over the next few weeks we'll start to see the steel frame taking shape."
The new retail units at Alexandra Park will sit alongside the Boots Pharmacy and Primary Care Centre which both opened in September 2011. The development is built around a central 240 space car park with good links to the town centre and is also home to the impressive, landmark Shard sculpture.
The Nottingham based firm J. Tomlinson are the main contractor on the project.
For further information about Dransfield Properties visit www.dransfield.co.uk
For further information, contact:-
Public Relations Department, Dransfield Properties Ltd
Tel: 01226 360644
Email: pr@dransfield.co.uk