Arcade team works on market initiative to boost town centre trade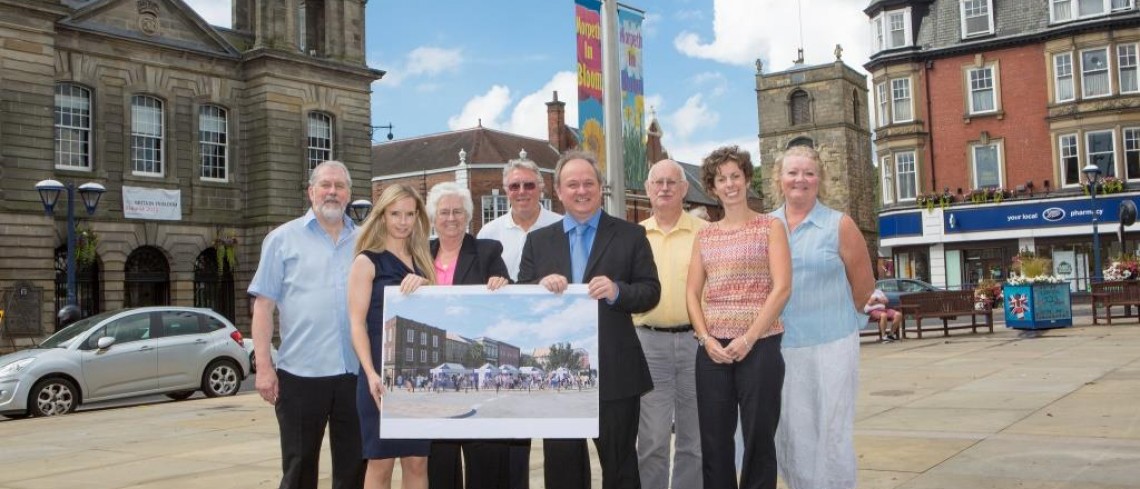 Arcade team works on market initiative to boost town centre trade
Aug 2013
Morpeth's markets are to be re-launched later this year with new stalls and a brand new look thanks to a partnership initiative involving local councils, stakeholders and businesses.
The team at Sanderson Arcade - owned and managed by Dransfield Properties - are playing a key role in the new initiative which is due to be launched at the beginning of October.
The improvements are aimed at building on Morpeth's reputation as a market town - attracting more new traders as well as developing both the weekly Wednesday market and the monthly farmers' market into popular visitor attractions.
The new look Morpeth Market will be re-launched in the autumn with attractive and modern, new stalls emblazoned with the striking More in Morpeth branding in a navy blue and white livery.
As well as new stalls other improvements include additional power supplies, ground anchors, new tables and an active campaign to attract a great range of traders and more shoppers to the markets.
The initiative has been developed in partnership with the team at Sanderson Arcade working alongside Northumberland County Council, Morpeth Town Council and the Town Team.
If successful this unique public / private partnership could be rolled out across the region for other town's to adopt.
The market will be run by the Markets Manager Neil Brown with support from Sanderson Arcade staff who will also help with marketing and events.
Sanderson Arcade Centre Manager Medi Parry, said: "We are delighted to be working with other stakeholders in the town on this exciting project. Investing in the markets is something which we really believe will benefit the whole town and will create a point of difference for visitors and shoppers.
"We want to work with the existing traders and complement what they are offering so the market can become a really popular attraction in the region."
Councillor Deirdre Campbell, policy board member for streetcare and environment said: "Northumberland County Council is pleased to announce the developments planned for Morpeth Market which are part of a wider on-going countywide initiative to improve our markets in general."
Markets are a key part of our towns and generate business and tourism throughout the year. We will work closely with Morpeth Town Council, the Town Team and existing businesses to ensure the on-going success of this initiative."
David Lodge, Chairman of the Morpeth Town Team, said: "This is a great example of the public and private sector working together to the benefit of the local economy.
"Markets are hugely important to towns like Morpeth and developing a partnership approach to investing in and improving our markets is a completely new way of thinking.
"Working together in this way with new stalls as well as proper anchor points and power supplies will really help to make our markets here in Morpeth even better."
The new market will have twenty new stalls which will be erected every week ready for the traders to set up with their goods and produce.
An official re-launch event is planned for October 5th on the day of the Saturday Farmers Market with lots of events and activities planned throughout the day including a "Morpeth Food and Drink Festival."
For further information, contact:-
Public Relations Department, Dransfield Properties Ltd
Tel: 01226 360644
Email: pr@dransfield.co.uk