Morpeth manager Medi scoops top national award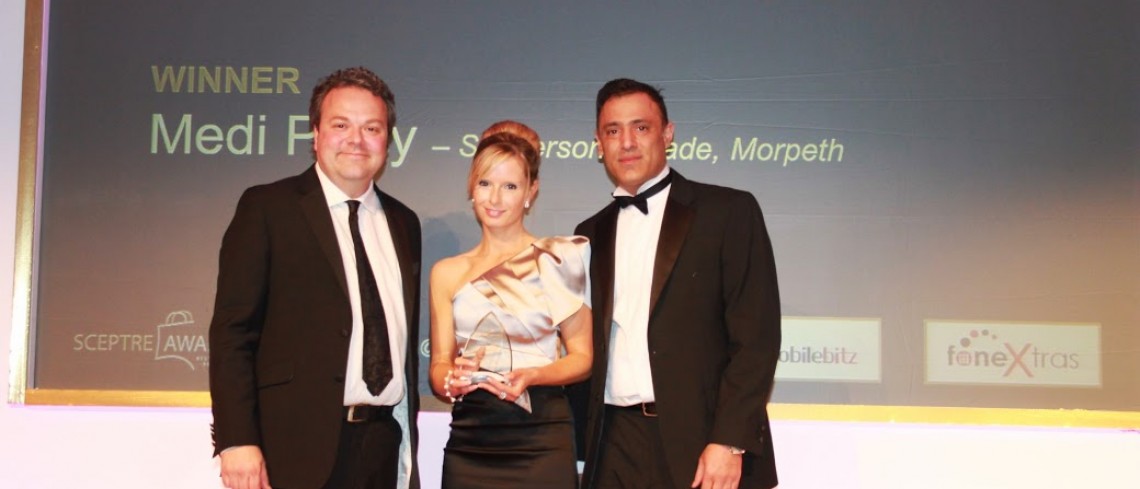 Morpeth manager Medi scoops top national award
Jun 2013


Medi Parry, the centre manager at Sanderson Arcade in Morpeth, has won a top retail industry award at a ceremony held in London.

Despite tough competition from shopping centres right across the country 29-year-old Medi was named Centre Manager of the Year (Small Centre) in the annual SCEPTRE Awards.

Medi received her award in front of 440 guests at an event held at the Dorchester Hotel in London earlier this week which was hosted by the comedian and actor Hal Cruttenden.

The annual charity event organised by Shopping Centre Magazine is held to celebrate and reward the best practice and best people in the UK shopping centre industry. Fourteen awards were handed out during the evening.

Originally from Wales, Medi was promoted to the centre manager's role at Sanderson Arcade in January 2012 and has overseen and introduced a number of key changes at the centre which was highly commended in the same awards in 2010.

Before working at the Arcade Medi worked for two years as assistant centre manager at Marshall's Yard in Gainsborough, also owned and managed by Barnsley based property company Dransfield Properties.

Managing director at Dransfield Properties, Mark Dransfield, said: "Everyone at Dransfield Properties is extremely pleased and proud of Medi's achievement which is really well deserved.

"There was some really tough competition in this year's Sceptre Awards. There are a lot of people who are doing great work at their centres, so it's great to have this recognition from within in the industry for a member of our own team."

Medi was one of one six shortlisted finalists in her categories. Since taking over at the Arcade she has introduced a number of new initiatives and events and overseen key tenant changes resulting in a growth in footfall.

One of the new initiatives Medi has introduced is the Arcade's own annual awards which will be held for the second year running in September.

Medi said: "I was over the moon to be nominated and then shortlisted, so to win is just fantastic. I've been really fortunate to have been given the opportunity by Dransfield Properties to develop and learn new skills as a centre manager here at Sanderson Arcade.
"Morpeth is a great place to work and there are some really exciting things happening here over the next few months which I'm delighted to be working on with other groups and businesses in the town."

Based in Barnsley, South Yorkshire, Dransfield Properties celebrated 20 years in the industry last year, the company specialises in market town and district centre retail developments as well as stand-alone supermarket developments. Joanna Lumley officially opened the company's Sanderson Arcade in November 2009.

Picture shows Medi Parry with her Award at the SCEPTRE Awards ceremony held at the Dorchester in London on Tuesday June 25th.

For more information About Dransfield Properties visit www.dransfield.co.uk and to find out about events and news at Sanderson Arcade visit www.sandersonarcade.co.uk
For further information, contact:-
Public Relations Department, Dransfield Properties Ltd
Tel: 01226 360644
Email: pr@dransfield.co.uk