Doctor's practice announces move to brand new premises at Lime Square in Openshaw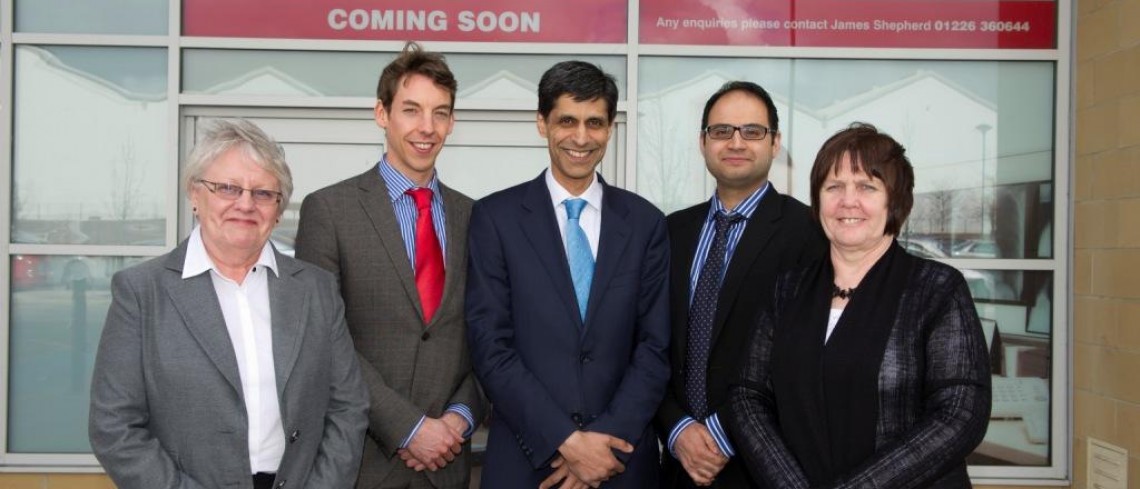 Doctor's practice announces move to brand new premises at Lime Square in Openshaw
Apr 2013
The team at The Family Surgery - first founded in east Manchester more than 40 years ago – are moving to brand new premises at Lime Square in Openshaw later this year.
With two doctors and a further 11 members of staff the new first floor premises at Lime Square will give the team at the surgery much more room to offer a greater range of services to patients, as well as the opportunity for further expansion.
The practice is currently based in a converted shop on Ashton New Road in Clayton and the partners Dr Tim Saeed and Dr Akeel Jamil have been on the lookout for new premises for a number of years.
The new Lime Square premises cover 6,124 sq ft giving the team at The Family Surgery four times more space to cater for the practice's 5,000 patients in a purpose built space.
Construction work is currently underway to transform the space above the retail outlets at
Lime Square into the state of the art surgery which will have a lift as well as a stairway taking patients up to the first floor. Work is currently on schedule to be completed by August this year.
Dr Akeel Jamil said: "I think it's fair to say we have outgrown our current building and we have been looking for new premises for some time now. This is a fantastic location for us and the move will enable us to look at the services we deliver and give us much more flexible space for our patients as well as our staff."
Dr Tim Saeed, added: "We are hoping to move to our new location here at Lime Square in August and are working towards a seamless transfer to our new practice. We hope our patients will be pleased with the move and that it's going to offer them much more convenience in terms of parking and other facilities as well as more space and in a light and modern environment."
Lime Square, off Ashton Old Road in Openshaw is owned by Dransfield Properties Ltd.
The company has worked closely with New East Manchester and Manchester City Council on the strategic regeneration of this part of east Manchester, bringing a new district centre to the area.
The centre is home to a Morrisons store as well further retail outlets. Three more units are currently under construction including a new 1,453 sq ft pharmacy which is on schedule to open alongside the new practice as part of this phase of works which represents a further Ł850,000 investment in the area.
Management surveyor at Dransfield Properties, James Shepherd, said: "We are delighted to be welcoming The Family Surgery to Lime Square. This is an ideal location for the practice with good access and parking and other facilities for patients. Work is progressing very well and we look forward to the practice moving across later in the summer."
For more information about The Family Surgery visit www.thefamilysurgery.co.uk and more details about Lime Square please visit www.lime-sq.co.uk
Picture shows James Shepherd from Lime Square owners Dransfield Properties with GP Partners Dr Akeel Jamil and Dr Tim Saeed as well as joint practice managers Judith Lydiatt and Audrey Walker at the new premises currently under construction at Lime Square.
For further information, contact:-
Public Relations Department, Dransfield Properties Ltd
Tel: 01226 360644
Email: pr@dransfield.co.uk