Marshall's Yard in Gainsborough Hosts Young Enterprise Challenge!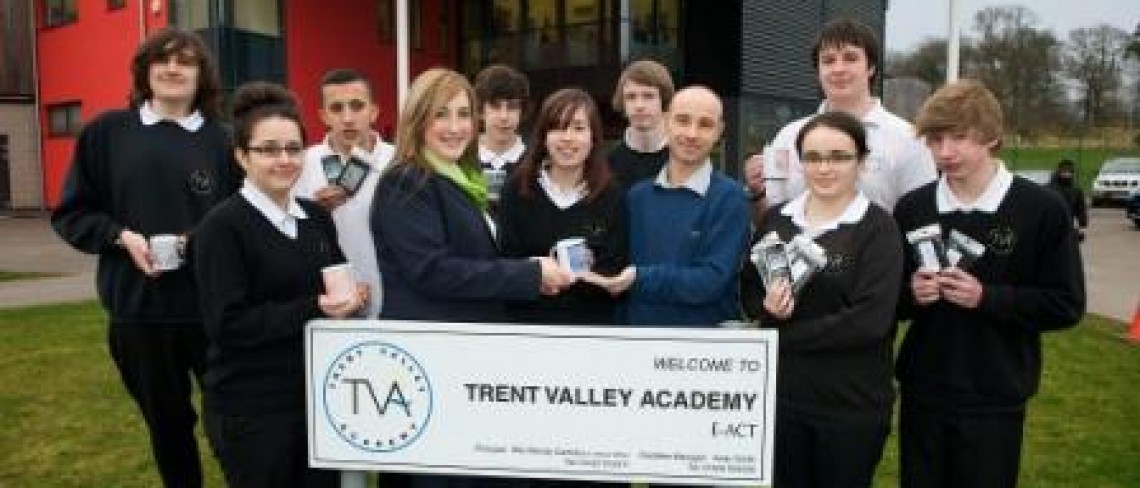 Marshall's Yard in Gainsborough Hosts Young Enterprise Challenge!
Feb 2013
Step aside Sir Alan Sugar – the team at Marshall's Yard in Gainsborough have laid down the gauntlet to Lincolnshire's young business brains to test their retailing skills at the award winning shopping centre.
Young Enterprise is celebrating its 50th anniversary this year and to mark that milestone the YE team are working with the management at Marshall's Yard to launch a one off market event at the centre which will take place on Saturday March 2nd.
Fledgling businesses from schools across the Lincolnshire area will be given the chance to hone their business, marketing and selling skills in a genuine retail environment.
Marshall's Yard is hosting the event – offering free use of the centre's professional market stalls as well as offering support and advice to the young businesses.
The market will open at 9am on Saturday when the young businesses will start trading – ready to be judged on their business acumen.
The students taking part are all aged 14 to 18 and are taking part in their challenge as part of their studies at schools in Lincolnshire.
The team at Marshall's Yard will be picking out the centre's own winner based on how they trade at the centre throughout the day.
The students are selling a fantastic range of products and are hoping shoppers will come along to browse and buy.
Young Enterprise Manager, Julia Fallowfield said: "This is a wonderful opportunity for the students to trade in a real setting and give their businesses one last boost before entering the Area Finals which take place over 4 Areas of Lincolnshire between 19th March and 23rd April, 13.
"It's been great to work with Marshall's Yard as the students know the centre well and to feature in their own event here is a great opportunity."
Assistant Centre Manager at Marshall's Yard Alison Hall said: "We're delighted to be supporting this great initiative and we hope everyone will come along and support our region's young businesses - the students have put so much work into their products.
"Retail is a great environment to learn business skills, it's about buying, selling, marketing and of course finding that must-have product that everyone wants to buy. We're really looking forward to seeing what the young entrepreneurs have come up with."
The event will take place from 9am – 3pm on Saturday (March 2nd) and there will be a range of products on sale. Marshall's Yard staff are urging people to come and support the area's young people and enjoy a day out at the centre which also boasts over 30 national brands as well as a range of quality independent stores and eateries.
Picture shows: Trent Valley Academy Students with Teacher Nigel Richards and Assistant Centre Manager at Marshall's Yard, Alison Hall
For further information, contact:-
Public Relations Department, Dransfield Properties Ltd
Tel: 01226 360644
Email: pr@dransfield.co.uk