New Look Gym and Sports Store Unveiled Following Investment at Marshall's Yard!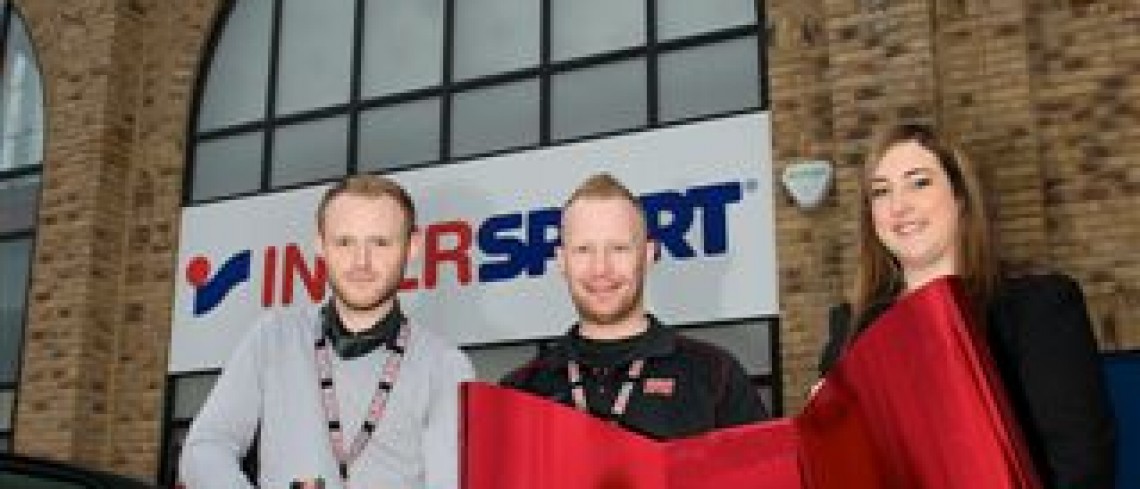 New Look Gym and Sports Store Unveiled Following Investment at Marshall's Yard!
Jan 2013
The DW Sports store and gym at Gainsborough's Marshalls Yard has been re-launched for the New Year this week – following a major re-furbishment which has taken three months to complete.
Work started in October last year on the new look gym and store, customers can now enjoy fantastic new facilities at the gym as well as a much more convenient ground floor sports retail outlet.
The fitness club opened when Marshalls Yard was completed in 2007 along with a first floor retail outlet – that's now been partly moved downstairs with a first floor footwear department.
Selling popular brands, such as Adidas, Reebok and Nike, DW also specializes in exclusive lines such as Mi-Fit, Skin 360, Studio 2 and McKinley outdoor wear. The store houses a specialist running department as well as a vast range of swimming, football, rugby, yoga and pilates leisurewear.
The gym has also been re-designed and brand new equipment has been installed in this £650,000 project.
The investment has seen the club fitted out with a new functional training area and the latest state of the art technogym equipment has also been installed.
An event aimed at showcasing the new gym and its fitness classes is planned for the end of the month – but staff say the improvements are already going down well with members and customers.
Manager of the DW Gym, Drew Mitchell, said: "It's fantastic to have the work completed now with a new layout and some great new equipment. It's definitely the right time of the year for getting in to the gym and we've had some great feedback from our customers."
DW Sports is one of several companies to invest in the centre in recent months – Browns of Gainsborough opened in the former Carpetright unit neighbouring the gym last August and Costa Coffee has also been upgraded in recent months.
The new gym layout has also created a new outlet between DW and Browns at Marshall's Yard which is currently being marketed.
Assistant Centre Manager at Marshalls Yard Allison Hall said: "It's great to see another one of our tenants investing in their business here at the Yard. Having the store at the ground floor is so much more convenient for shoppers and the new gym looks fantastic."
Pictured left to right are: DW store and gym managers Ashleigh Chappelow and Drew Mitchell with Asst Centre Manager at Marshall's Yard Alison Hall.
For further information about Marshall's Yard visit www.marshallsyard.co.uk or you can follow us on twitter @marshallsyard or like us on facebook.
For further information, contact:-
Public Relations Department, Dransfield Properties Ltd
Tel: 01226 360644
Email: pr@dransfield.co.uk