Steelwork Goes up at Lime Square's New McDonalds Drive-Thru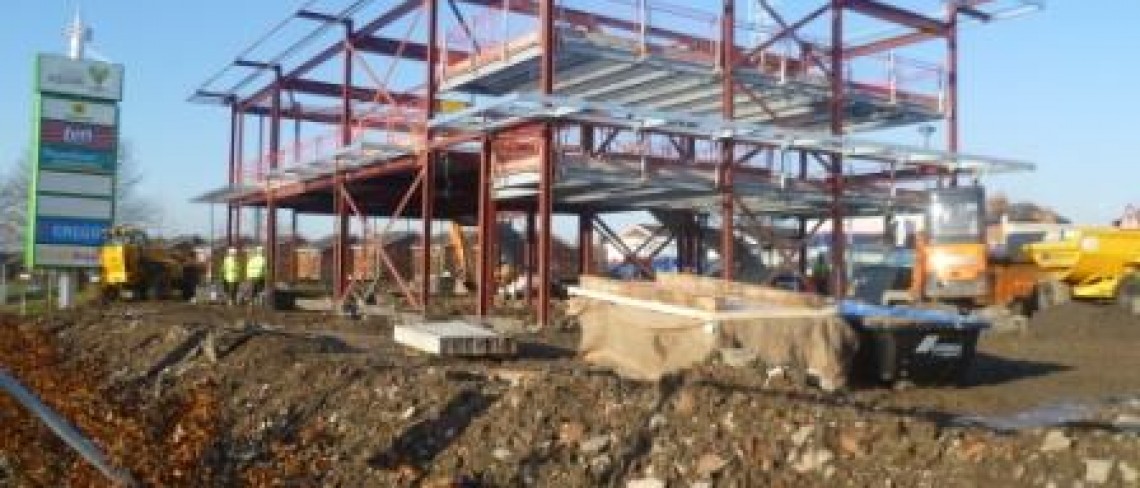 Steelwork Goes up at Lime Square's New McDonalds Drive-Thru
Dec 2012
The steel work has been erected at the new McDonald's restaurant at Lime Square in Openshaw, east Manchester.
Work started on site in September and is progressing well with the brand new drive-through restaurant on schedule to open in late Spring 2013.
The construction work currently underway makes up the latest phase at Lime Square.
The development already houses an 80,000 sq ft Morrisons store which opened in November 2011 as well as a host of other big name retailers including B&M, Poundland and Greggs which opened earlier this year.
The two storey McDonald's restaurant and drive-thru is part of the third phase of construction at the centre which will also include a further three retail units adding to the existing line up. The eco friendly 5,239sq ft restaurant is part of a new concept for McDonalds and will create at least 60 full and part-time jobs.
Head of Communications for Dransfield Properties, Amanda Holmes, said: "There has been a great deal of interest in this next phase of works and it's great to see work progressing so well and the building really taking shape now. McDonalds will be a great addition to Lime Square and we look forward to the opening next year."
For further information about Dransfield Properties visit www.dransfield.co.uk and to find out more about Lime Square visit www.lime-sq.co.uk
For further information, contact:-
Public Relations Department, Dransfield Properties Ltd
Tel: 01226 360644
Email: pr@dransfield.co.uk