Fresh new Look Unveiled at Openshaw's Lime Square Development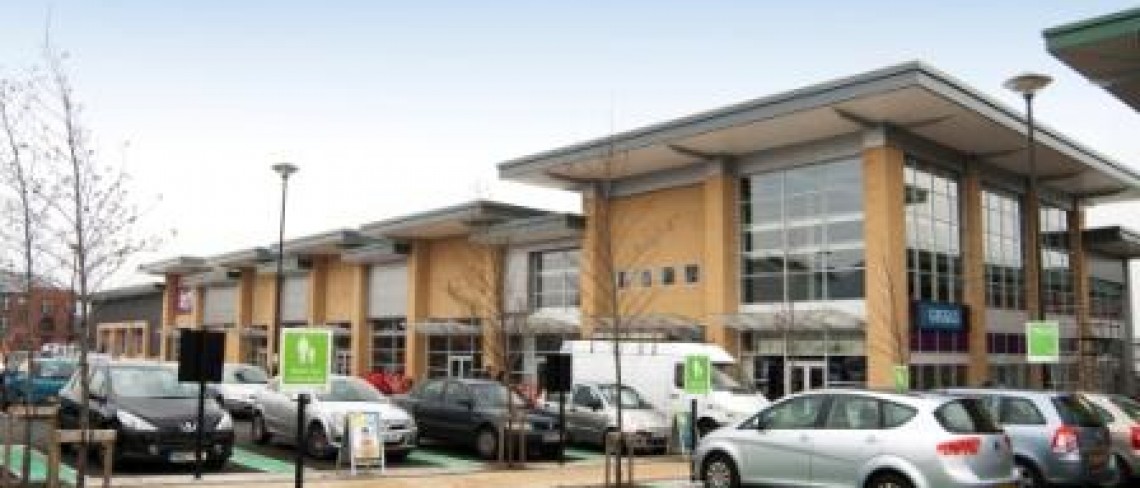 Fresh new Look Unveiled at Openshaw's Lime Square Development
Feb 2012
The first two stores in the second phase of east Manchester's brand new Lime Square development are due to open their doors to shoppers this weekend.
The new retail destination is on Ashton Old Road in Openshaw and is anchored by an 80,000 sq ft Morrison's store which opened 12 months ago.
Now the second phase of the development has been completed, bringing a host of new retailers to this part of the city – and the first stores in that retail line up, B&M Bargains and Greggs are due to open for business this Saturday. (February 4th)
B&M opened its very first store in 1976 and is now one of the leading variety retailers in the UK; the company has more than 280 stores across the country attracting two million customers every week.
The retailer's new Lime Square outlet covers 16,000 sq ft and will neighbor Poundland which is also due to open later in the month. Other retailers joining the line up in the coming weeks are Store 21, Betfred and Extra Care.
35 new jobs have been created with the opening of the new B &M store with a further eight at Greggs which can be found next to the Morrison's entrance.
Simon Arora, Chief Executive of B&M said: "We have been looking for a store in Openshaw for a few years now. We are confident that our store will be one of the busiest of our 280 sites nationally. The development looks great."
This phase of works has delivered 37,000 sq ft of new retail space within six new units – a further 39,500 sq ft is being built in the next phase of the development. A new 670 space car park has also been built as part of the development.
The Lime Square development is part of the strategic regeneration of this part of east Manchester.
Delivered by Yorkshire based retail property developers Dransfield Properties the company has worked in partnership with Manchester City Council and New East Manchester to bring a new district centre to the area.
Eddie Smith, chief executive of New East Manchester, said: "The latest phase of development will help enable Lime Square to establish itself as a key retail destination in East Manchester, offering a breadth of shopping choice which the area needs. This will not only help the transformation of Openshaw but also provide much-needed employment opportunities for local people."


Retail Property Director at Dransfield Properties, Andrew Malley said: "We are delighted to be opening the second phase of the Lime Square development which represents another step towards creating a proper district centre for this part of east Manchester. B&M and Greggs are a great addition to the area and we are also looking forward to our other new stores opening over the coming weeks."
For further information about Dransfield Properties visit www.dransfield.co.uk
For further information, contact:-
Public Relations Department, Dransfield Properties Ltd
Tel: 01226 360644
Email: pr@dransfield.co.uk