Stocksbridge Regeneration Plans Backed by Council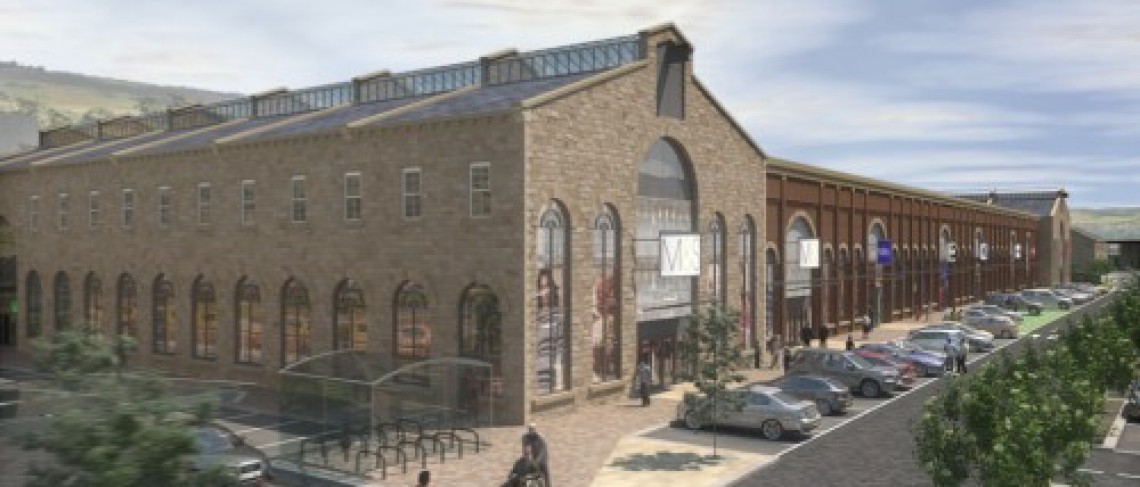 Stocksbridge Regeneration Plans Backed by Council
Nov 2011
Plans for an ambitious £46 million regeneration project in Stocksbridge, North Sheffield have been approved by Sheffield City Council.
New plans for the development, which was originally approved in 2009, were submitted earlier this year to reflect design changes and the access needs of the neighbouring Tata steelworks. Three smaller shop units with green roofs have also been introduced.
The project has been brought forward by local company Dransfield Properties Ltd.
Sheffield City Council's North and West Area Planning Board approved the new plans this week, praising the development team's work to achieve a "very good" BREEAM rating as well as the proposals to improve and enhance the footpaths in the area.
The development will bring a new Tesco store to Stocksbridge as well as further retail and office space, transforming an industrial site in the town and creating good links with the main Manchester Road. Around 900 new jobs will be created by the development.
The master plan also includes a new warehouse and Test House for Tata Steel and a further application for 140 houses is to be considered by planners next month.
Mark Dransfield, Managing Director of Dransfield Properties Ltd said: "This is another important step forward in the delivery of our regeneration scheme in Stocksbridge.
"The new plans reflect detailed design development and we are delighted that they have been unanimously approved by the council and so well received by both members and the wider community.
The housing element of the scheme will be determined next month and we hope to have a clear position with regard to time scales early in the New Year."
Editors notes
BREEAM sets the standard for best practice in sustainable building design, construction and operation. It is one of the most comprehensive and widely recognised measures of a building's environmental performance.
For further information about Dransfield Properties visit www.dransfield.co.uk
For further information, contact:-
Public Relations Department, Dransfield Properties Ltd
Tel: 01226 360644
Email: pr@dransfield.co.uk