Penistone Development Approved by Planners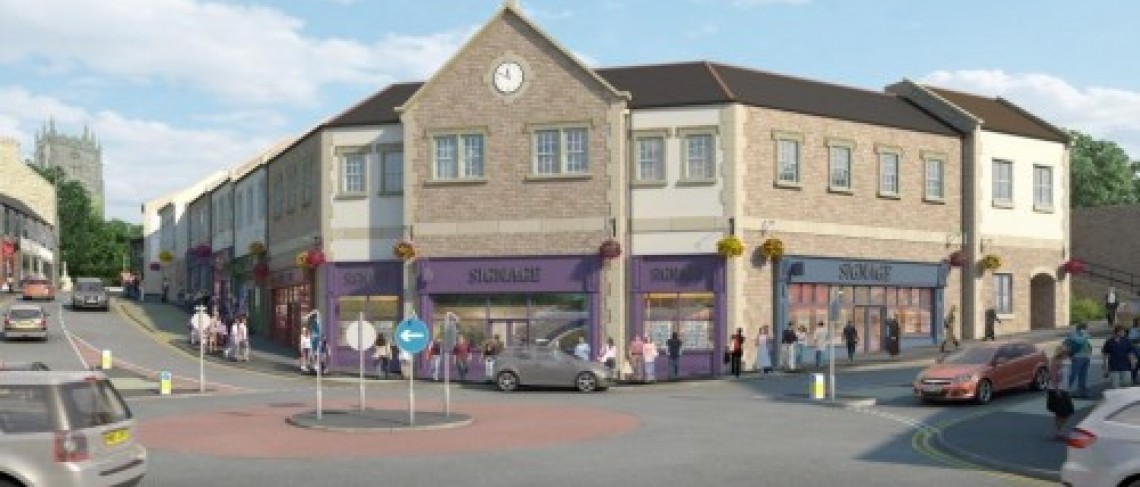 Penistone Development Approved by Planners
Oct 2011
Plans have been approved by Barnsley Metropolitan Borough Council for a new development on a key site in Penistone, South Yorkshire.
The scheme will create a new commercial and office development on land fronting St Mary's Street in Penistone, close to the access road to the town's new Tesco store.
The company is working with the European Union to deliver the project with funding being sought through the European Regional Development Fund as part of the support for the region's economic development through the Yorkshire and Humber ERDF Programme 2007-13.
It is the final piece of the jigsaw of the town centre regeneration scheme delivered by Barnsley based Dransfield Properties Ltd. The new Tesco, town centre car park and markets area opened last year.
This latest scheme will accomodate up to 80 jobs - creating a new high quality commercial development on a currently disused piece of land. The development includes:
Six new commercial units ranging in size from 1,200 sq ft to 2,400 sq ft
Up to 21 first floor office units for start up businesses
25 new staff car parking spaces
Shared lobby and facilities
The schemeís architects, Chesterfield based WCEC, also worked on the new TESCO store which opened in August 2010 as well as Penistoneís impressive new covered markets area.
Development Surveyor for Dransfield Properties, James Shepherd, said: "We are delighted that the local authority has supported our plans for Penistone. This is an important part of the redevelopment of the town which our company has been involved with for a number of years.
"This final piece of the jigsaw will create jobs and investment in the town and we have already had interest froma good number of businesses."
The land had previously been earmarked for a residential development as part of the town centre regeneration scheme, those plans were turned down leaving the 0.59 acre site disused when the rest of the town centre was developed last year.
For further information about Dransfield Properties Ltd visit www.dransfield.co.uk
For further information, contact:-
Public Relations Department, Dransfield Properties Ltd
Tel: 01226 360644
Email: pr@dransfield.co.uk