Final Piece of the Jigsaw in Stocksbridge Regeneration Plans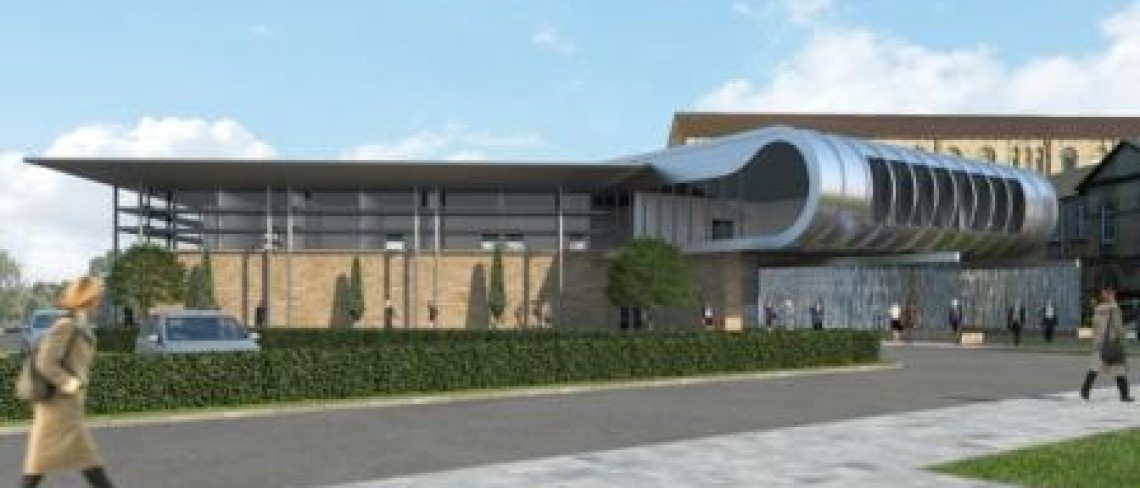 Final Piece of the Jigsaw in Stocksbridge Regeneration Plans
Nov 2010
The developers behind the ambitious plans for a major regeneration scheme in Stocksbridge, North Sheffield are holding an open consultation session on the next phase of the plans this weekend.
Plans for the main scheme which will bring a new supermarket and new retail and office space to a former steelworks site in the town were approved by Sheffield City Council last year. This weekend the next phase of the scheme, called The Final Piece of the Jigsaw will be on display at Stocksbridge Library.
This next vital element of the £46 million masterplan will deliver a new TATA steel test house as well as a warehouse and new pedestrian linkages from the main Manchester Road in Stocksbridge through to the development site – there are also plans for a new housing development.
The overall scheme will deliver 900 new jobs in the area and revive a former industrial site. The development team from Dransfield Properties Ltd and architects from Chesterfield based WCEC have created a design that reflects the industrial heritage of the area.
Before the new applications are submitted to complete the scheme members of the public are being asked for their views at an open session at Stocksbridge Library on Manchester Road on Saturday November 27th from 9.30am to 12.30pm.
Residents will be given the chance to view the proposals and see how they link in with the wider plan and speak to the professional team. A number of open consultation sessions were held before the plans for the main part of the scheme were approved in 2009 with the development being given a great deal of support.
The overall scheme for Stocksbridge will bring forward: · ·
· A 63,000 sq ft foodstore
· Further retail units of varied sized
· Café and restaurant units
· Office space suitable for local businesses
· Car parking - 635 customer spaces
· Comprehensive landscaping
· Pedestrian linkages with Manchester Road
Mark Dransfield, Managing Director for Dransfield Properties said, "We are looking forward to hearing people's views on this final piece in the jigsaw of our plans for Stocksbridge, These further applications are an important part of the overall development and in securing and creating jobs in the area.
"There is still a lot of work to do on delivering the scheme but we are planning to be on site with the first phase of the development early in 2012."
For further information about Dransfield Properties visit www.dransfield.co.uk
For further information, contact:-
Public Relations Department, Dransfield Properties Ltd
Tel: 01226 360644
Email: pr@dransfield.co.uk