Green fingered residents watching their new gardens grow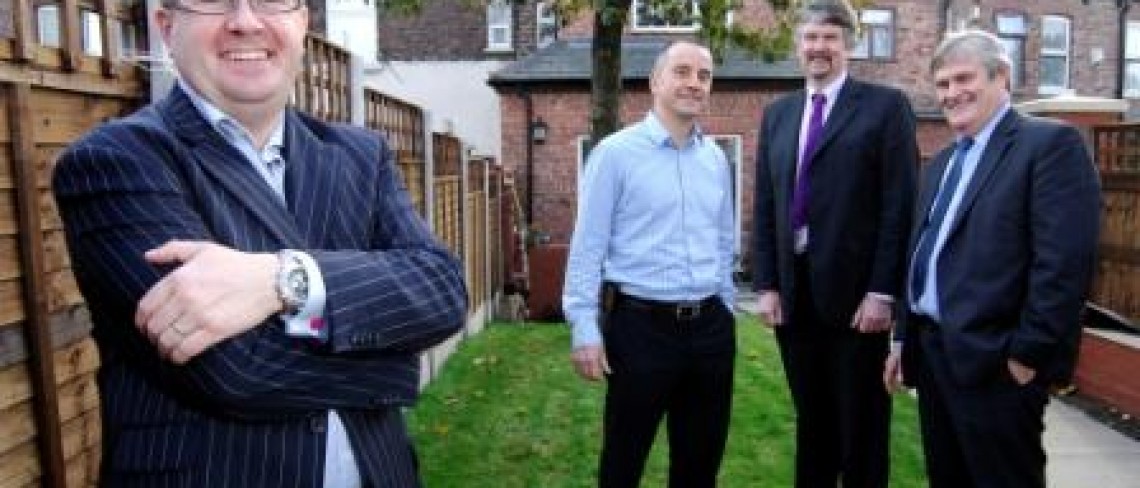 Green fingered residents watching their new gardens grow
Oct 2010
A group of east Manchester residents are digging and planting their own gardens for the very first time thanks to a new development growing on their doorstep.
Work on the Lime Square development in Openshaw in east Manchester, started just over a year ago. And with Morrison's due to open there next month the residents of Old Lane, who neighbour the site, have taken a keen interest in the scheme.
As part of the major £40 million scheme which covers an 11.9 acre site a piece of waste ground was gifted to the developers by Manchester City Council who in turn have gifted it to the residents of Old Lane and created an attractive communal area as well as 11 brand new back gardens.
The new gardens have just been completed, thanks to the Barnsley based developers of Lime Square Dransfield Properties Ltd working with Manchester City Council.
The smart row of Victorian houses previously had no gardens at all and overlooked a piece of rough ground – now the residents all have their own enclosed and private back garden and are looking forward to planting their spring bulbs.
Ivan Lavelle, who has lived on Old Lane for three years and owns the financial solutions company Mancura, said: "We really have seen a transformation in the area over the last few years and it is something which has really enhanced this part of Openshaw.
"To have the opportunity now to have a garden from what was a piece of derelict land as part of the improvements in the area is just wonderful. I'm already planning to plant some Chinese vegetables and we're looking forward to having a garden party."
Bradford Ward Councillor, Cllr Neil Swannick added: "We are very pleased to be able to give residents what they wanted – not just a new Morrison's store but also these wonderful new gardens which have transformed what was a derelict piece of land into a lovely area of open space and new back gardens."
Cllr John Longsden added: "The people of this part of east Manchester have waited a long time to see an investment on this scale and we are delighted to have worked in partnership to bring these improvements not just for the residents of Old Lane but for the whole area in terms of the jobs and investment which this development is bringing to Openshaw."
Nick Wright, spokesman for Dransfield Properties Ltd, said: "Developing a scheme on this scale is very much a partnership and in bringing forward a development like Lime Square it is also important to be a good neighbour.
"We have worked closely with Manchester City Council as well as New East Manchester to ensure that the wider community can benefit from the Lime Square development."
The new Morrisons store is due to open in November and work is due to start early in 2011 on the next phase of the Lime Square development which will deliver a further 76,550 sq ft of additional retail space and a health and leisure club.
For further information about Dransfield Properties visit the company website at www.dransfield.co.uk
Picture shows: Ivan Lavelle in his new back garden with Nick Wright, development consultant for Dransfield Properties Ltd as well as ward councillors Cllr Neil Swannick and John Longsden.
For further information, contact:-
Public Relations Department, Dransfield Properties Ltd
Tel: 01226 360644
Email: pr@dransfield.co.uk