New look store unveiled at Market Cross !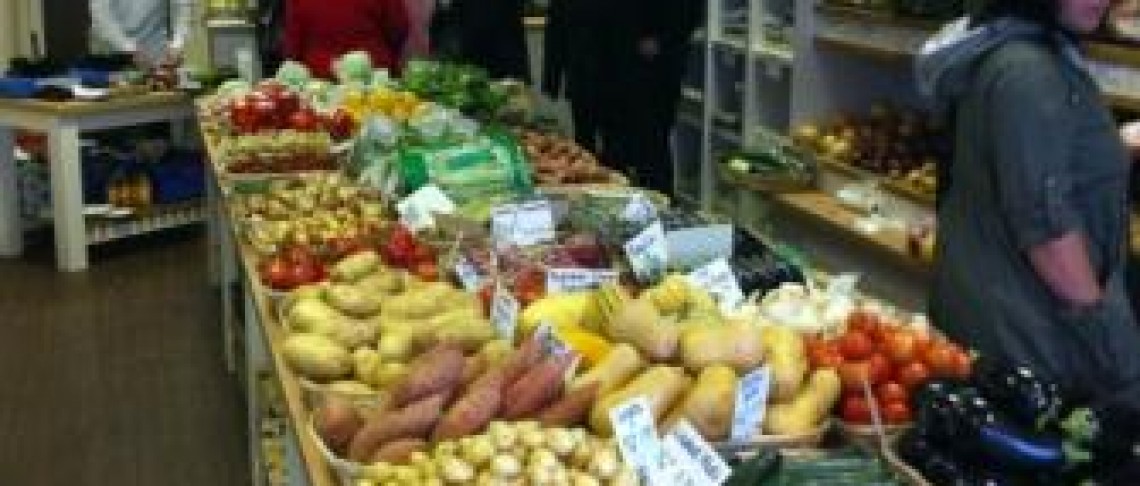 New look store unveiled at Market Cross !
Oct 2010
The popular family run greengrocers shop at Selby's Market Cross has undergone a fantastic new facelift and relaunched in brand new premises at the shopping centre.
And in their search for the perfect shop interior owners Steve and Sarah Ingle took inspiration from the TV show Mary Queen of Shops. Earlier this year the programme focussed on a greengrocers in Hoylake in the North West.
After watching the show Steve and Sarah visited the Hoylake store, called The 3 Sisters, to see how their business had been transformed.
And this week the all new Ingles Greengrocers relaunched at Market Cross and the family unveiled their own exciting new look to Selby's shoppers. The new shop was officially opened with free bucks fizz for shoppers and a cookery demonstration by chef Andrew Gabbitas.
Steve is the third generation in his family to go into the greengrocery business and has run a shop at Market Cross for the last five year.
He said: "We took some ideas from what we had seen at the Hoylake store and we also had some ideas of our own - we are just over the moon with the finished look.
"The shop is fantastic and we are really grateful to Dransfield Properties for helping this to happen - Market Cross is a lovely centre."
The store has moved across the walkway at Market Cross to a slightly bigger 1283 sq ft unit located between Jack Fultons and Santander. The previous unit is to be let to Ladbrokes.
Market Cross is owned by Dransfield Properties Ltd, Development Surveyor David Hale said the company is working on a programme of improvements including some new shop fronts and new branding and signage.
David said: "We are delighted that Steve's relocation has gone so well, the shop looks fantastic and we are pleased that both our local and national companies are trading well here at Market Cross."
For further information about Dransfield Properties visit the website at www.dransfield.co.uk
For further information, contact:-
Public Relations Department, Dransfield Properties Ltd
Tel: 01226 360644
Email: pr@dransfield.co.uk