Work on Schedule at New Morrisons Store for Openshaw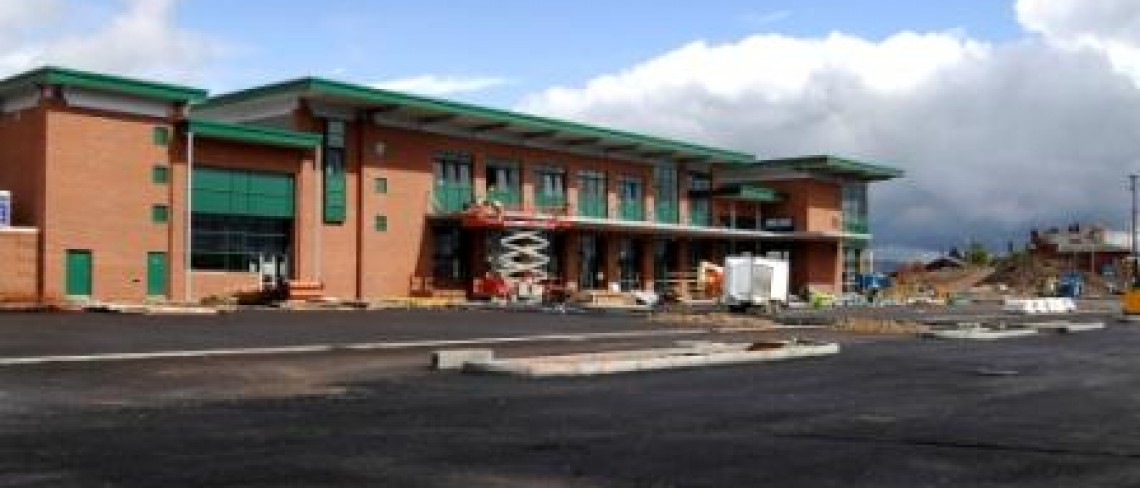 Work on Schedule at New Morrisons Store for Openshaw
Aug 2010
Work is progressing well on the site of the new Morrisons store at Openshaw's Lime Square development - being delivered by Barnsley based Dransfield Properties Ltd.
The company has worked closely with New East Manchester and Manchester City Council to deliver the mixed use scheme on an 11 acre site off Ashton Old Road in East Manchester.
Now the new 80,000 sq ft Morrisons store has been handed over to Morrisons to prepare the fit out ready for the new store opening in November this year. Recruitiment for the staff who will work in the new store has already got underway.
As well as the new Morrisons store the scheme will house a further 76,550 sq ft of additional retail space and a new health and fitness centre and office space. Up to 750 new jobs are being created.
Dransfield Properties are now marketing the next phase of the scheme and already seven company are in legals to take space in the enw retail units.
Managing Director of Dransfield Properties, Mark Dransfield said: "To see the scheme taking shape now is really exciting, the new Morrisons store looks great and we are looking forward to starting work on the next phase of Lime Square early next year. We are delighted with how the next phase is being received."
The new mixed use development was named Lime Square in a competition organsed by the developers at the nearby St Clements C of E Primary School in Openshaw.
PDR Construction are the main contractors on the site.
For further information, contact:-
Public Relations Department, Dransfield Properties Ltd
Tel: 01226 360644
Email: pr@dransfield.co.uk