Penistone's New Tesco Store Prepares for Opening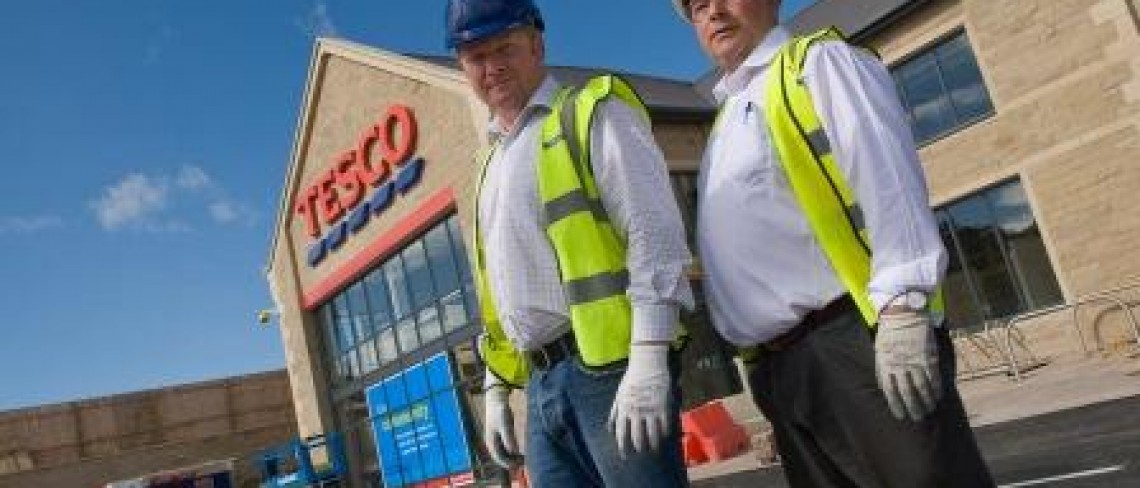 Penistone's New Tesco Store Prepares for Opening
Aug 2010
The new TESCO store in Penistone, South Yorkshire - developed by Barnsley based Dransfield Properties Ltd - is due to open on August Bank Holiday Monday.
The long awaited store is a key part of the town's £15 million town centre regeneration scheme and will open its doors to shoppers for the first time on Monday August 30th with an official opening taking place at 10am.
Designed in stone to fit in with Penistone's market town architecture work started on the store in January this year.
The first phase of the development was completed last year and involved the relocation of the fire and ambulance stations to brand new purpose built premises at Sheffield Road, Springvale where a new council depot has also been built as part of the improvements.
The new £1.4 million community facilities opened in October 09. A fantastic new all weather Bowling Green has also been completed as part of the scheme.
The Penistone Town Centre scheme is delivering:
A new 190 space town centre car park
A new all weather bowling green
A Tesco Food store
New fire and ambulance stations which opened last year
New markets area
A new access road
The impressive new markets area is due to open in mid October.
Managing Director of Dransfield Properties Ltd, Mark Dransfield, said: "There has been a long held aspiration for a supermarket development in Penistone and improvements to the markets area. Everyone who has been involved in these plans over very many years can now see them come to frution."
For further information, contact:-
Public Relations Department, Dransfield Properties Ltd
Tel: 01226 360644
Email: pr@dransfield.co.uk