Swedish bank joins the office line up at Morpeth's Sanderson Arcade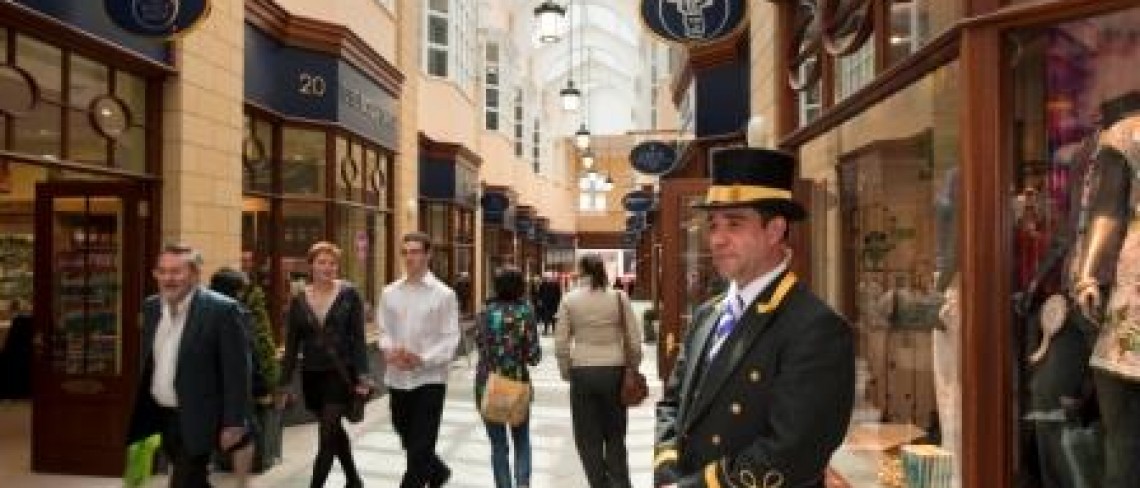 Swedish bank joins the office line up at Morpeth's Sanderson Arcade
May 2010
The Swedish Bank Handelsbanken is opening a new branch office at Morpeth's Sanderson Arcade development.
The bank, which already has a Newcastle branch, is expanding in the region and taking a 1336 sq ft (124 sq m) office at the Arcade's Austin House office suite overlooking Bridge Street in Morpeth.
Handelsbanken is one of Sweden's largest banks and has more than 70 branches across the UK offering business and personal banking services.
The new Morpeth branch is part of the company's on-going branch expansion programme and will employ around four members of staff. The company is expecting to have the new branch fully operational by July.
Dave Elliot, Morpeth Branch Manager said: "We are delighted to be opening our latest branch at Sanderson Arcade. Morpeth is a beautiful town and a great base to work with existing and new clients across Northumberland."
Sanderson Arcade is owned by the South Yorkshire based property developers Dransfield Properties. The company is just completing work on the next phase of smaller office units at Austin House within the Arcade, these range from 169 sq ft (15.7 sq m) to 717 sq ft (66.6 sq m).
Development surveyor, David Hale, said: "We only launched the office space in February and we are very pleased that we are already welcoming a number of companies to Sanderson Arcade which is great news for the town.
"The new offices at the Arcade are a great location for businesses and we are very pleased to be welcoming a prestigious company like Handelsbanken."
Sanderson Arcade opened in November 2009 bringing 27 new retail units to the market town of Morpeth as well as first floor office space.
Covering a total of 105,000 sq ft the centre has attracted a number of high profile national companies including Marks and Spencer, New Look, Laura Ashley and Fat Face.
As well as high quality retail units and office space the the development also houses a fitness centre and work gets started later in the spring on the next phase of the development which will deliver three new retail units.
For further information about Sanderson Arcade or Dransfield Properties contact Amanda Holmes on 01226 360644 or 07824 444017.
Editors Notes
1. Founded in Sweden in 1871, Handelsbanken is one of the leading banks in the Nordic region with over 700 branches worldwide. Handelsbanken opened its first UK office more than 20 years ago and now has 78 branches in the UK providing highly personalised and competitive local banking services to both corporate and individual customers.
2. Sanderson Arcade opened in November 2009. The development houses a range of national and local retailers. The final unit in this first phase of the scheme has just been taken by the fashion retailer EAST. Sanderson Arcade was Highly Commended in the RICS North East Renaissance Awards in April 2010.
For further information, contact:-
Public Relations Department, Dransfield Properties Ltd
Tel: 01226 360644
Email: pr@dransfield.co.uk