Naming Competition at Openshaw's New Retail Development !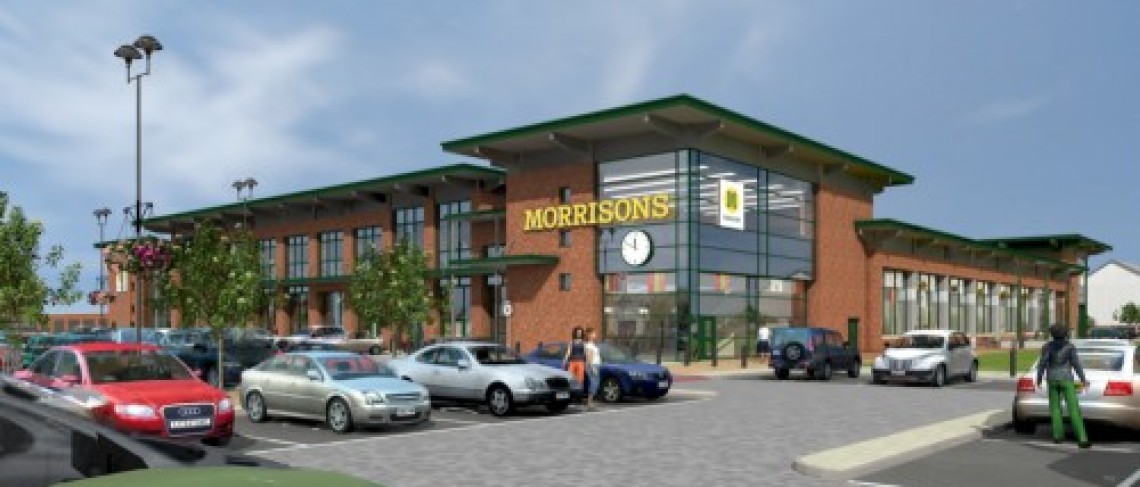 Naming Competition at Openshaw's New Retail Development !
Mar 2010
Youngsters from an east Manchester School are being asked to put their thinking caps on and help find a name for a brand new retail development being built on their doorstep.
Developers Dransfield Properties Ltd are delivering a new £40 million development on a previously run down site off Ashton Old Road in Openshaw. Work started in November on the first phase which will bring a new 80,000 sq ft Morrisons store and 670 car parking spaces.
Now the company has approached nearby St Clements Primary School in their search for a name for the exciting new development which represents the biggest private investment in east Manchester in recent years.
As well as the new Morrisons store the scheme will eventually house a further 76,550 sq ft of additional retail space and a new health and fitness centre. Up to 750 new jobs will be created.
Retail Property Director for Dransfield Properties, Andrew Malley, said: "We are looking for a name which will provide a clear identity and reflect the optimism of the area. We are delighted that the pupils from St Clements Primary School are keen to be involved in this project to find a name that will put this exciting new development on the map.
"Despite the adverse weather conditions we have had, work is progressing well on the Morrisons store and we will be marking the topping out there this week."
Headteacher of St Clements School Janet Fitzgerald said: "The new Higher Openshaw development represents an exciting opportunity for our families and the local community.
"I anticipate that our families will benefit in many ways; high quality, easily accessible local shopping, improved local facilities and exciting job opportunities. As a school we are looking forward to working with Dransfields to enhance both our curriculum and the employment chances for our families.'
The development will also house a piece art by the renowned sculptor Robert Erskine who has researched the local history of the area. The sculpture depicts a steam hammer which was first produced and used in Openshaw in the 1840s by James Nasmyth.
The youngsters will be looking into the history and heritage of their area to come up with a list of suggested names for the development. The chosen name for the development will be announced later in the spring.
Sir Ian Gibson, the Chairman of Morrisons, is chairing the judging panel.
A topping out ceremony will be held on the site of the new Morrisons on Friday March 19th at 12 noon to mark the steelwork going up at the development.
Eddie Smith, Chief Executive of New East Manchester, said: "The topping out of the superstore marks another milestone for Openshaw . This development, when all phases are complete, will create a much needed new commercial heart to the area and add to the other new amenities and developments that local people are benefiting from.
"New shops, homes, a health centre and community facilities are helping make Openshaw a more attractive, family-focused neighbourhood which will benefit existing residents and encourage more people to choose to move to the area."

For further information and to arrange media interviews contact Amanda Holmes or Miranda Hird, PR and Marketing Department Dransfield Properties 01226 360644 , 07824 444017 .
Dransfield Properties www.dransfield.co.uk
Photo Call
Event - Topping out ceremony
Date - Friday 19th of March,
Time - 12noon
Location- Site of the new Morrisons store, off Fairfield Road which can be accessed off Ashton Old Road in Higher Openshaw
Contact: Amanda Holmes 07824 444017
For further information, contact:-
Public Relations Department, Dransfield Properties Ltd
Tel: 01226 360644
Email: pr@dransfield.co.uk