Work Underway on Penistone Town Centre Scheme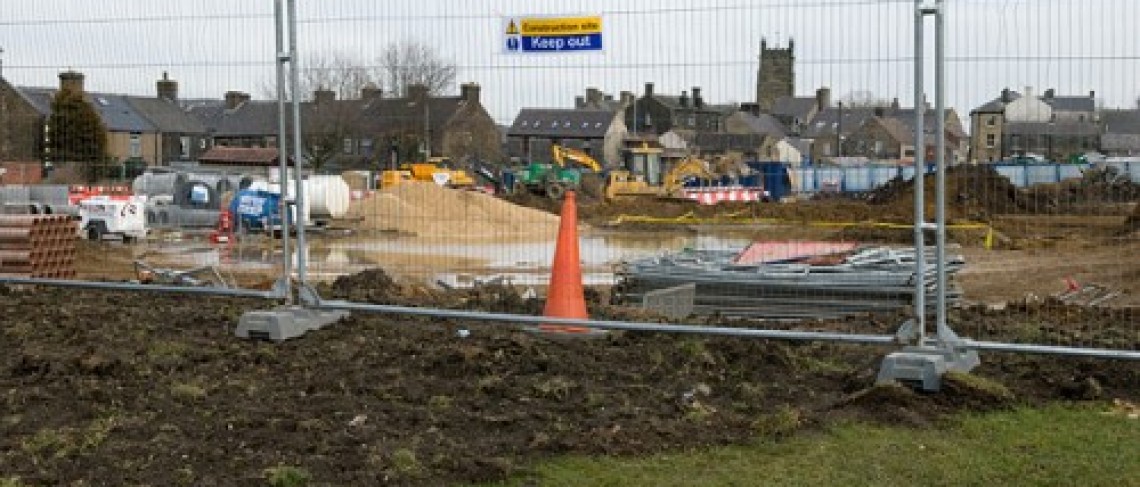 Work Underway on Penistone Town Centre Scheme
Feb 2010
Work is underway on the long awaited town centre regeneration scheme in Penistone, South Yorkshire.
The town's new fire and ambulance stations and council depot were relocated last year making way for the main supermaket and markets area improvements to start.
And that work on the main part of the site has now got underway.
Its expected that the new Tesco store will open to shoppers this autumn. As well as the new store the scheme is also delivering in the town:
∑ A new 190 space town centre car park
∑ A new fire station
∑ A new ambulance station
∑ New markets area
∑ New Council Depot buildings
An access road
Work started earlier this month on the main site off Schole Avenue in the town and Tesco wil be recruiting staff for their new store in the summer.
The main contractors ISG Pearce are planning to take a stall at Penistone Market to keep members of the public informed of the what will be happening on site now work has started.
For further information, contact:-
Public Relations Department, Dransfield Properties Ltd
Tel: 01226 360644
Email: pr@dransfield.co.uk