Dransfield helps fund vital new equipment at The Children's Hospital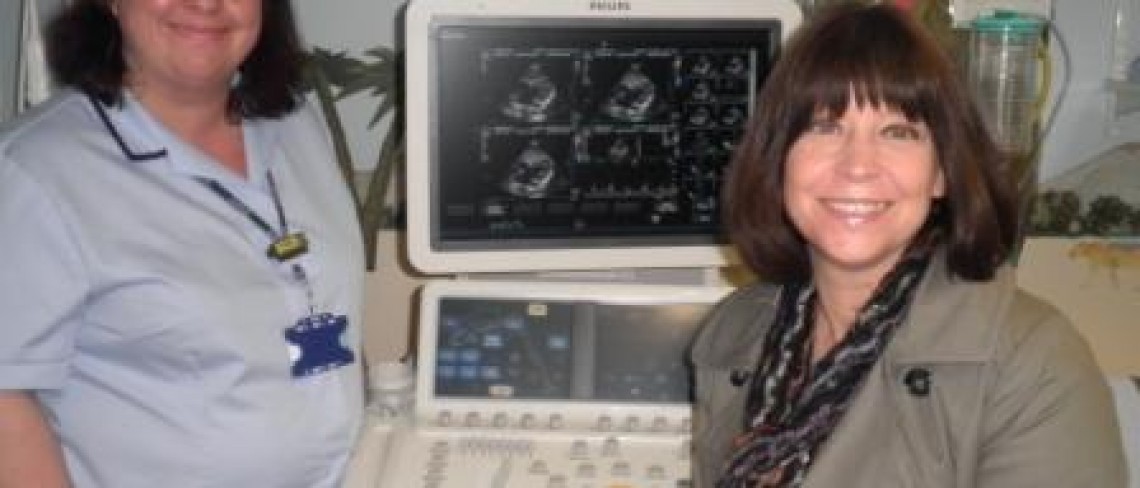 Dransfield helps fund vital new equipment at The Children's Hospital
Feb 2010
The Children's Hospital Ball - sponsored and supported by Dransfield Properties - has raised an amazing £65,000 to buy a specialist cardiac ultrasound machine.
And representatives from the company joined the Ball Committee for a special demonstration of how the new piece of very specialised equipment can help in the early diagnosis of potentially life threatening conditions in young children at the Children's Hospital in Sheffield.
The Children's Hospital Winter Ball was held at the Sheffield City Hall in November to raise funds for the new piece of equipment.
Staff at the hospital had previously been using a general purpose ultrasound machine to diagnose heart problems. Now the new higher definition machine shows much more detail and allows the hospital to make a more accurate diagnosis.
Children undergoing chemotherapy treatment at the hospital are also benefitting from the new ultrasound which monitors small changes in the heart.
Cheryl Ridge fundraiser at the Children's Hospital in Sheffield said: "This is a piece of equipment which will benefit childeren from across the region and we are very grateful for everyone's hard work in ensuring the Winter Ball was a great success. Dransfields continued support has made a huge difference and our young patients and their families will really benefit from this piece of specialist equipment."
Managing Director of Dransfield Properties, Mark Dransfield said: "We have supported the Children's Hospital in Sheffield for several years now and we are delighted to have been able to support the campaign for a new cardiac untrasound machine, its wonderful to see the equipment already in use at the hospital."
Pictured is Lynn McNamee from the Childrens Hospital and Amanda Holmes from Dransfield Properties.
For further information, contact:-
Public Relations Department, Dransfield Properties Ltd
Tel: 01226 360644
Email: pr@dransfield.co.uk