100 people get jobs through employment initiative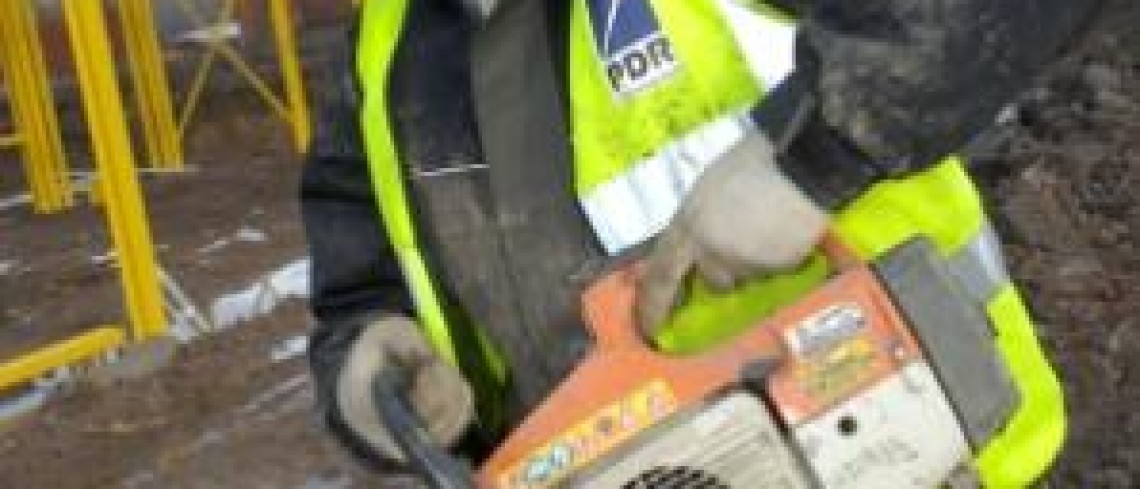 100 people get jobs through employment initiative
Feb 2010

An employment initiative set up 18 months ago by urban regeneration company, New East Manchester, The Manchester College and not-for-profit recruitment agency Work Solutions, to help get unemployed east Manchester residents into work has so far helped secure 100 people with jobs in the construction industry and offer training in construction skills to over three hundred local people.

The one hundredth person to get a job, Chris Leary aged 28 from Openshaw in east Manchester is the first person from the scheme to be employed by contractors PDR Construction Ltd on the Openshaw district centre site, developed by Dransfield Properties, where they're building the new Morrison's superstore.

Chris, who started his job this week was given support from career's advisors to get back into work after being unemployed for 18 months. He was given a place on the East Manchester Construction Training Centre's General Construction Operations course, run by The Manchester College, which he completed last November.

Commenting on his new job Chris said: "The training course was really good and gave me a whole new set of skills. To get a job in the construction industry is something I've always wanted so this is a real dream come true. It's also great to find work so close to home."

Carol Bartram, Head of Economic Development at New East Manchester said: "Supporting local people by giving them the necessary skills to get back into the job market is a vital part of our regeneration work. It's fantastic that in just 18 months 300 local people have benefited from courses at the construction training centre and 100 local people have been supported to find work."

Peter Tavernor, Principal of The Manchester College said:
"The Manchester College works closely with employers across the city to ensure that its training programmes provide individuals with the skills they need to find work. This success of this course is a prime example of how well this process works - for so many people to have found work, in what has been a challenging time for the construction industry, is a real achievement."

Jerry Stokes, Chief Executive, Work Solutions Ltd said: "This is great news. Combining industry-relevant training with a bespoke recruitment service was the aim of the initiative and that approach is now delivering real results."
Any east Manchester residents wanting to access support to find work should contact Work Solutions on 0161 230 8148 or if other Manchester residents would like to sign up for a course at the East Manchester Construction Training Centre should call 0800 068 8585 (quoting Vaughan St) for more information.

For more information on New East Manchester visit www.neweastmanchester.com.

Ends

For further information on contact Roz Hughes at New East Manchester on 0161 223 1155

Notes to Editors

New East Manchester (NEM) is an Urban Regeneration Company - a partnership between Manchester City Council, the national housing and regeneration agency Homes & Communities Agency and the Northwest Regional Development Agency (NWDA). It is NEM's role to turn the Regeneration Framework into action, secure the required public and private funding, lead on specific major development projects and co-ordinate regeneration and renewal initiatives in the area.
Work Solutions is part of the Manchester Solutions group of companies. It is a not-for-profit organisation that provides training and employment to low skilled workers and economically inactive residents. It employs around 200 staff at 15 centres across Greater Manchester. Many of Work Solutions' centres are based in the 10 per cent most deprived electoral wards in England. Job Brokerage provides links with hundreds of major employers, including Manchester City Council, BUPA, Manchester Airport and Ticketmaster. Some of its service users face employment barriers including mental health, drug and alcohol use, offending and housing problems. The Manchester Solutions group delivers public and commercial services to employers, individuals, the public sector, schools and colleges in partnership with Greater Manchester Chamber and the Association of Greater Manchester Authorities.

The Manchester College is one of the UK's leading colleges, with a wide range of courses for learners of all ages offered at centres in north, east, central and south Manchester. The college's mission is to raise aspirations, expectations and achievements to enable economic success and social inclusion within the City of Manchester and beyond, by delivering world class education and vocational training for individuals, communities and employers. The college also has regional contracts to provide training for offenders across the UK. For more information visit www.themanchestercollege.ac.uk.



For further information, contact:-
Public Relations Department, Dransfield Properties Ltd
Tel: 01226 360644
Email: pr@dransfield.co.uk