Work underway on new home for Morpeth's Comrades Club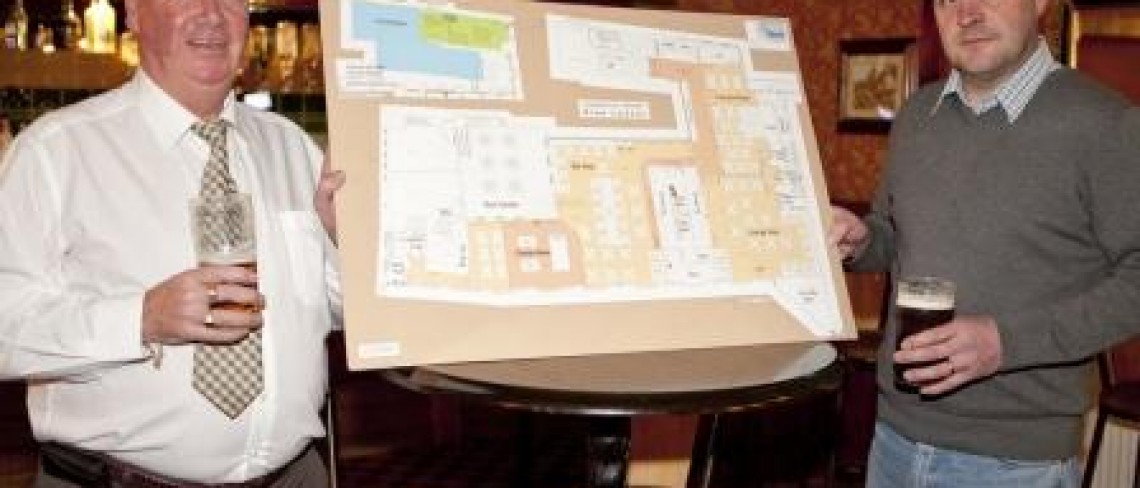 Work underway on new home for Morpeth's Comrades Club
Feb 2010
Work is underway on the brand new premises for Morpeth's Comrades Club as part of the next phase of the town's exciting Sanderson Arcade project.
And club members are looking forward to raising a glass to their brand new home and attracting more new faces at the club which has been based in the town centre since 1920.
Originally bought for just £80 the club was opened to give ex serviceman from the Great War somewhere to socialise. Since then the membership has grown and changed, reflecting the changing face of Morpeth.
Now the club is moving premises from their present Back Riggs building, now in the Sanderson Arcade, to a brand new purpose built club currently being fitted out by Tavern Developments and designed by South Yorkshire based architects AC Liani.
The relocation amounts to a major investment at the Comrades Club and Chairman Dennis Wheadons says members can't wait to see their new home which is above the shops along the Edwardian style arcade.
With an outside roof garden, lift and entrance just off Market Square the new premises will give the Comrades Club much more flexible space – and scope to attract new members. The new club will house a function room, lounge and a games and bar area with full size snooker tables.
Dennis said: "There are a lot of memories here but everyone is talking about the move and getting excited now that it is actually happening. The roof garden area in particular is going to be great."
Tommy McNally, former Steward and Chairman has been involved with the Comrades Club since 1962, he said: "What I would hope is that the new premises will put us in a great position to attract new members, it is a new start and we are really looking forward to."
Mark Dransfield, Managing Director of Dransfield Properties, the owners of Sanderson Arcade said: "Morpeth Comrades Club has been part of the town for more than 90 years and we hope this new start for the club will see the numbers grow and ensure its here for at the least the next 90 years."
The club is taking the first floor space along the run of shops in the arcade where Fat Face and Crew Clothing are based; Dransfield Properties are just releasing brand new purpose built offices on the first floor above the other side of the arcade.
Mark Dransfield added: "This is a truly mixed use scheme and we are now ready to release the new offices which have just been carpeted and painted and are ready to move into."
Once the club has been relocated work will start on the next phase of the Sanderson Arcade development – delivering further retail units and office space on the present Comrades Club site.
The new club is on schedule to open at the beginning of April. Picture shows former Chairman and Steward Tommy McNally and present Chairman Dennis Wheadons.
For further information, contact:-
Public Relations Department, Dransfield Properties Ltd
Tel: 01226 360644
Email: pr@dransfield.co.uk