Ab-Fab launch for Sanderson Arcade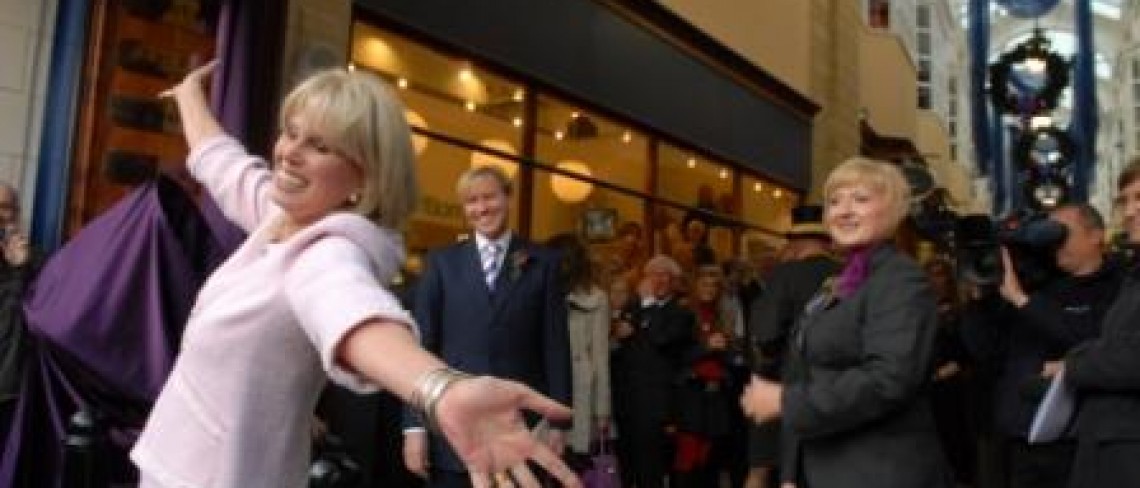 Ab-Fab launch for Sanderson Arcade
Nov 2009
Sanderson Arcade – Morpeth's eagerly awaited new retail development – has opened to shoppers and been declared "Absolutely Fabulous" by self confessed shopaholic Joanna Lumley.
Joanna, one of Britain's best loved TV personalities – cut the ribbon on the £32 million development which has been delivered by Dransfield Properties and Ethel Austin Properties.
She said: "It is my first visit to Morpeth and it will not be my last. I am utterly thrilled to be here, there is something extraordinary about the people, This is going to be a huge success not only for Morpeth but people around here.
"It is just fabulous. It sits so beautifully within the town itself."
Managing Director of Dransfield Properties, Mark Dransfield, said: "It has been a fantastic day for everyone involved in the project and the response from the public has been fantastic.
"We have set out to create something special at Sanderson Arcade. We feel we have achieved this and the whole team is very proud of the development. We have made every effort to create a unique shopping experience here in Morpeth and its wonderful to see people in the shops for the first time."
The impressive Edwardian style arcade which opens out onto a piazza area has attracted retailers including Marks and Spencer, Laura Ashley, Fat Face, Waterstones and The Body Shop.
A number of niche local retailers have also joined the line up – creating a truly unique retail mix at the town centre development.
Work started on the £32 million Sanderson Arcade development last July, the ambitious scheme has transformed the once run down centre into a stunning development which is poised to put Morpeth on the retail map.
As well as 90,000 sq ft of new purpose built retail space the development also houses:
· Modern high specification offices
· A new town centre car park
· A new bus interchange
Work starts on phase two of the development which will deliver a further three retail units in Spring 2010.
Retailers at Sanderson Arcade: Marks and Spencer, Laura Ashley, New Look, Fat Face, Lakeland, Crew Clothing, Lilly Rose Flowers, Oxley's of Morpeth, Jazz, Lemon Accessories, Paperchase, Waterstones, The Body Shop, the Jewellers Guild, Advanced Nutrition, Yeoman's, Central Bean, CC, Clarks, Vision Express, O2, Sky, Martin McColl, Ladbrokes, Timpsons.
For further information, contact:-
Public Relations Department, Dransfield Properties Ltd
Tel: 01226 360644
Email: pr@dransfield.co.uk