Members Bowled Over By Their New All Weather Green!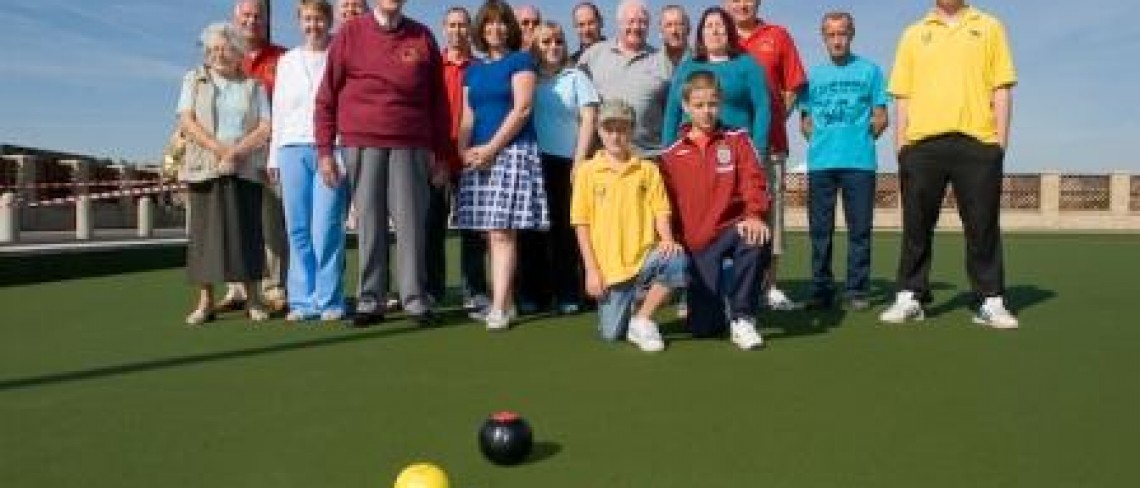 Members Bowled Over By Their New All Weather Green!
Sep 2009
Penistone's new crown bowling green has been completed on schedule as part of the town's £15 million regeneration scheme.
And the bowling club officials, who are celebrating the club's centenary this year, say they are delighted to be marking their anniversary with the major improvements to their facilities which they hope will attract more players.
The club on Back Lane, off Schole Avenue, in Penistone, neighbours the development site of the Tesco supermarket. The brand new all weather green, and improved access have been provided as part of the development scheme enhancing sports and community facilities in the town centre.
Provided through Tesco and the Barnsley based developers Dransfield Properties the improvements have been completed on schedule by contractors ISG Pearce.
And the Penistone Bowling Club members have now had the chance to try out the new green for the first time. They're also planning an open day to encourage new membership and are looking for sponsorship to fund floodlighting on the new all weather green.
The bowling club improvements have also included new walls and fencing, as well as a new car parking area and access road to the club and to Penistone Showground.
President of Penistone Bowling Club, Richard Brownhill, said: "We have been provided with a green which must surely be one of the finest in the country!
"Personally this is one of the proudest moments of my life and I would like to thank Tesco, Dransfields and ISG Pearce as well as the officials of the club for a task that has been carried out professionally, courteously and without the slightest disruption."
The club currently has 100 playing members including a 17 strong youth team ranging from eight to 16 years old. It's hoped the extra green with an all weather playing surface will encourage new members to join.
Jason Wheeldon, Construction Manager for ISG Pearce, commented: "We are delighted Penistone Bowling Club members are pleased with their new crown bowling green complete with car parking area and improved access. It has been a pleasure to improve such a well-loved facility in the town which is used and enjoyed by young and old alike. Congratulations to the club on their centenary year - we hope that the improvements attract many more members to the club and that the all weather playing surface will be enjoyed by generations of players to come over the next one hundred years... and more!"
Mark Dransfield, Managing Director of Dransfield Properties, said: "The new all weather green looks fantastic. We are delighted the new green has been completed to co-incide with the club's centenary year and hope their membership grows as a result of this great new facility."
The town centre regeneration scheme also includes new fire and ambulance stations, which will be fully operational later in the Autumn, as well as a Tesco foodstore, a new markets area and a 190 space town centre car park.
For information about joining Penistone Bowling Club contact Dennis Smith on 01226 379950.
Picture shows Amanda Holmes from Dransfield Properties with members of Penistone Bowling Club.
Editor's notes
Dransfield Properties are based in Tankersley, Barnsley and are one of the north's leading retail property developers specialising in market towns. The company won the BCSC Gold Award in 2007 for the Marshall's Yard development in Gainsborough, Lincolnshire.
For further information, contact:-
Public Relations Department, Dransfield Properties Ltd
Tel: 01226 360644
Email: pr@dransfield.co.uk