Work gets underway on Penistone Bowling Green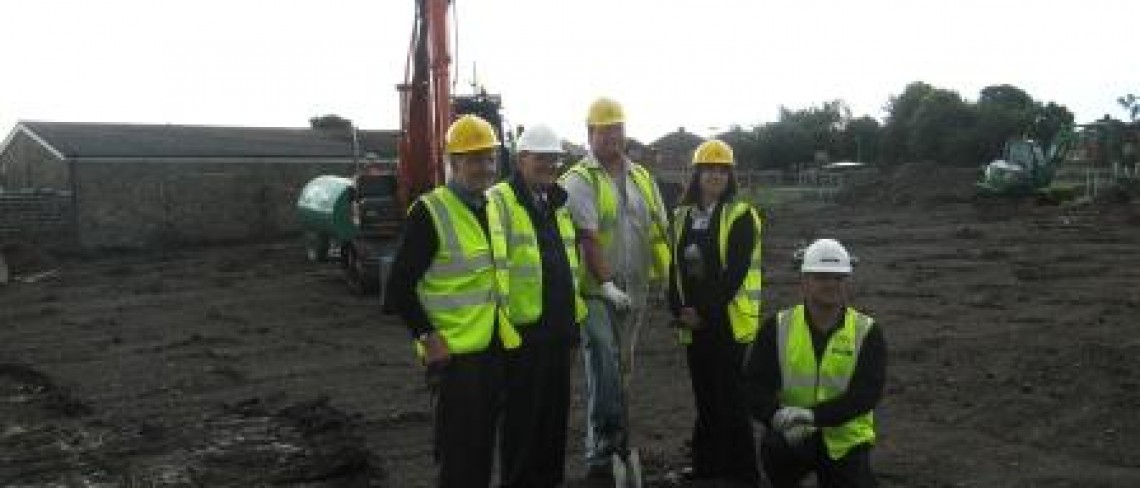 Work gets underway on Penistone Bowling Green
Jul 2009
Work is underway on the new bowling green in Penistone which is being delivered as part of the £15 million town centre regeneration scheme.
The development comes as Penistone Bowling Club, off Scholes Lane in Penistone, celebrates its centenerary which culminates in the grand final this weekend.
The new all weather crown green bowling green will be completed later this summer and is part of the wider regeneration scheme in Penistone which also includes:
A Tesco foodstore
190 space town centre car park
New fire and ambulance stations and council depot
A new markets area
A new fur and feather market
A new access road
Pictured are Peter Wagstaff and Richard Brownhill of Penistone Bowling Club with Justin Halls from Carey's, Jason Wheeldon of Tesco's contractors ISG Pearce and Amanda Holmes of developers Dransfield Properties Ltd.
Amanda Holmes said: "We are delighted that work has now started on the bowling green, this is going to be a fantastic facility for the community. We wish club members all the very best for celebrating their centenary this weekend."
Dennis Smith of Penistone Bowling Club is confident the new development will help to attract new members of all ages to the growing club and is hoping to set up a winter league this year. Anyone interested in joining the club should call in.
Mr Smith added: "We are there for the whole community and really want to raise awareness of the club, we have been here for 100 years and we want to be here for another 100!"
Work started in February on the new Fire and Ambulance stations at nearby Springvale and the new HQ's are on schedule to be handed over in August in preparation for work to start on the main part of the development.
For further information, contact:-
Public Relations Department, Dransfield Properties Ltd
Tel: 01226 360644
Email: pr@dransfield.co.uk