Stocksbridge Development Approved By Planners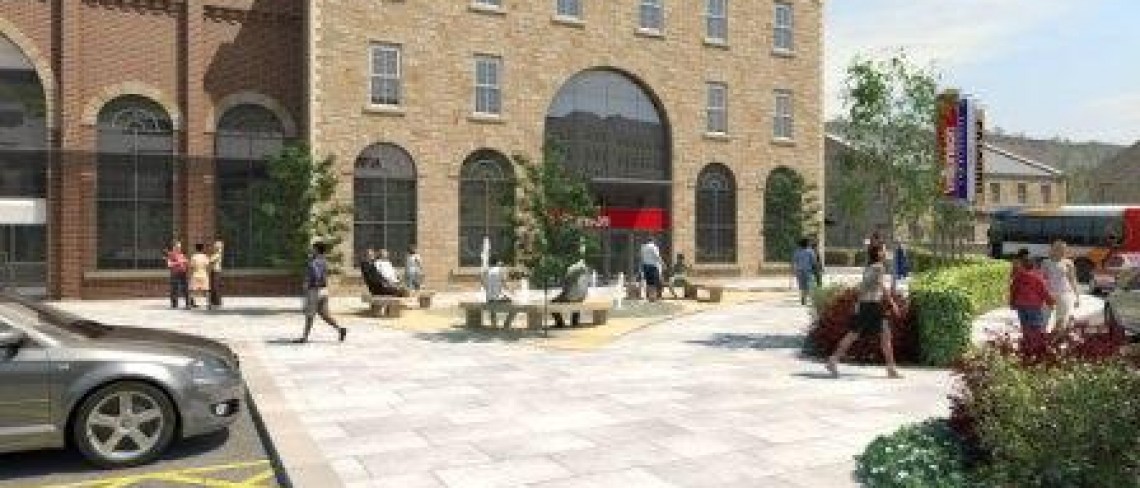 Stocksbridge Development Approved By Planners
Jun 2009
Councillors have backed ambitious plans for a major new development for Stocksbridge, north Sheffield which is set to bring new jobs and investment to the area.
Members of Sheffield City Council's West and North Planning and Highways Area Board unanimously backed the mixed use scheme which will be delivered on a former steelworks site.
The development will bring a new supermarket to Stocksbridge as well as brand new retail and office space and car parking – creating up to 900 new jobs.
The application now has to be considered by The Government Office for Yorkshire and the Humber before a planning certificate can be issued.
The £46 million development is being brought forward by Barnsley based developers Dransfield Properties Ltd working with Gallaghers UK. The development team and architects from Chesterfield based WCEC have worked closely with the Sheffield Urban Design Review Panel to reflect the architecture and industrial heritage of the site.
Since the plans were first brought forward two years ago four open consultation sessions have been held in the town and the development team have worked closely with local stakeholders.
At the most recent public consultation 75 per cent of the residents who attended and filled in a feedback form said they welcomed the scheme.
The new scheme will include:
· ·
A 63,000 sq ft foodstore
Further retail units of varied sized
Café and restaurant units
Office space suitable for local businesses
Car parking - 635 customer spaces
Comprehensive landscaping
Pedestrian linkages with Manchester Road
Mark Dransfield, Managing Director for Dransfield Properties said, "We are delighted with the outcome. We have worked extremely hard in putting together a scheme which would be welcomed by both the local community and stakeholders and we had some very favourable comments about the quality of the scheme from the council members.
"We are confident that this marks the beginning of a vital regeneration project that is needed for the town. We will now be submitting grant applications and forming a working group to drive the scheme forward and would hope to be on site by 2010/2011."
For further information contact Amanda Holmes or Jackie Helliwell on 01226 360644 or 07824 444017
For further information, contact:-
Public Relations Department, Dransfield Properties Ltd
Tel: 01226 360644
Email: pr@dransfield.co.uk