Planners to Consider Stocksbridge Scheme!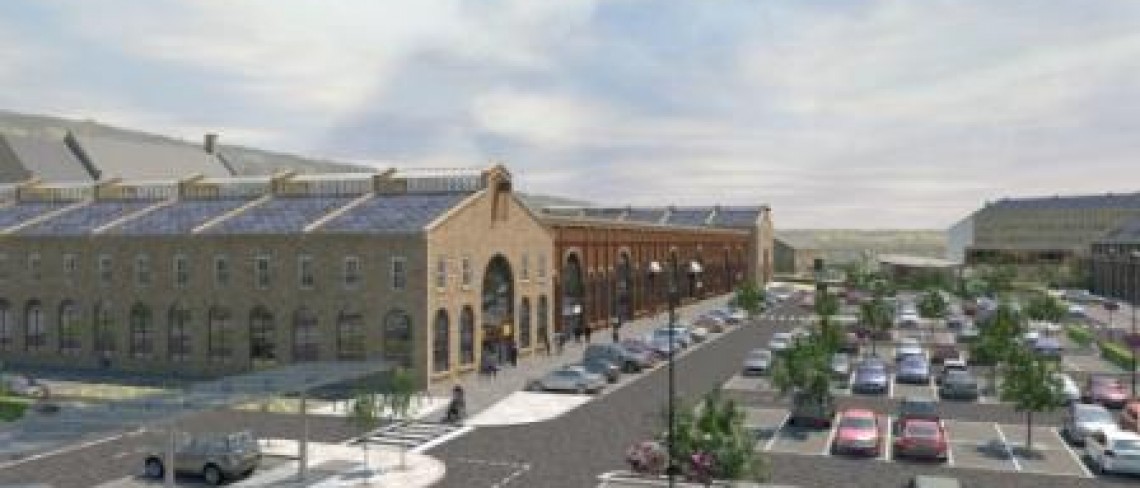 Planners to Consider Stocksbridge Scheme!
Jun 2009
Planners are to decide on an ambitious mixed use scheme on a 15 acre former steelworks site in Stocksbridge which will bring hundreds of new jobs to the area.
The development, which will include a new supermarket, is planned for the former Outokumpu site of Manchester Road in Stocksbridge north Sheffield and is being brought forward by the development partnership of Dransfield Properties Ltd and Gallagher UK.
The developers are working in partnership with Corus and Outokumpu to deliver the scheme.
And the plans will be discussed at Sheffield City Council's North Area Panel on Tuesday June 16th at 2pm.
A number of consultation sessions have been held in the town since the plans were first put forward – at the most recent which was held in April, 75 per cent of residents who filled in feedback forms said they were in support of the development.
Retail surveys show 79p in every pound is being spent out of Stocksbridge at the moment – the new development will attract shoppers back to the area and bring a new vitality and viability to the town.
As well as creating 900 new jobs the £46 million development will also celebrate the rich industrial heritage of the site.
The plans include:
· A 63,000 sq ft foodstore
· Further retail units of varied sized
· Café and restaurant units
· Office space suitable for local businesses
· Car parking - 635 customer spaces
· Comprehensive landscaping
· Pedestrian linkages with Manchester Road
Dransfield Properties specialises in delivering urban regeneration schemes and has recently won four awards, including the BCSC Gold Award for the successful transformation of a former factory site at Marshall's Yard in Gainsborough.
For further information about the Stocksbridge development and to view the walkthrough animation of the scheme visit the company's website at www.dransfield.co.uk
For further information, contact:-
Public Relations Department, Dransfield Properties Ltd
Tel: 01226 360644
Email: pr@dransfield.co.uk