Dransfield Sponsors Bowling Club's Centenary Celebrations!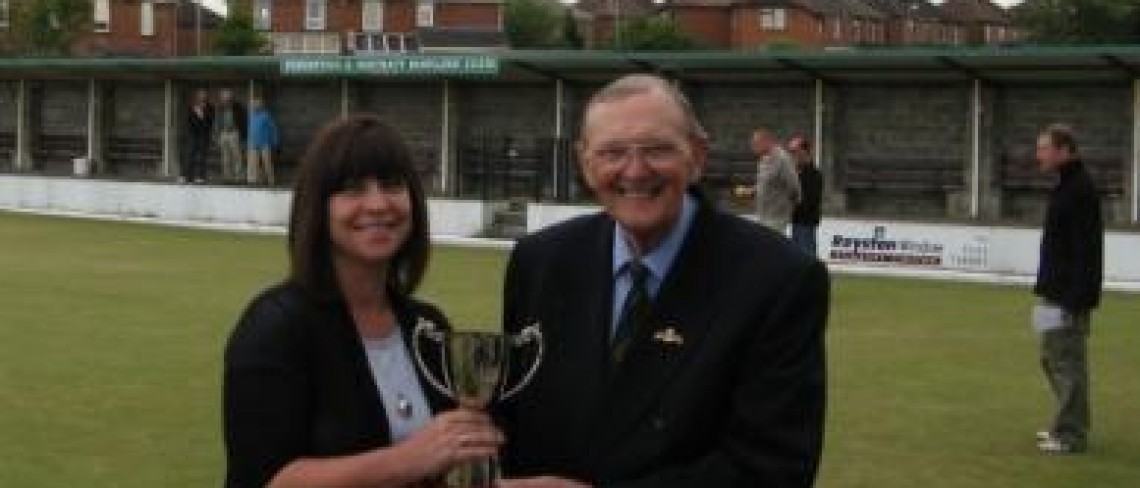 Dransfield Sponsors Bowling Club's Centenary Celebrations!
Jun 2009
Dransfield Properties has sponsored Penistone Bowling Club as it celebrates it's Centenary year this year.
The Tankersley based regeneration and market town developers have sponsored prizes for the Centenary Cup - competitions run throughout June with the final being held on July 11th.
To mark the sponsorship Amanda Holmes, PR and Marketing Manager at Dransfield Properties, presented the centenary cup, commissioned by the company, to the club's president Richard Brownhill.
The Bowling Club has members of all ages, with an active youth group and is looking forward to its' new all weather crown green bowling green which is being developed as part of the £15 million town centre regeneration scheme being delivered in Penistone. The club neighours the site of the new development.
.Mr Brownhill said: "All our members are very grateful for the kindness and support during our centenary year and we are grateful for all the help the company has given us in making our 100th year a great success."
As well as the all weather bowling green the Penistone Town Centre Regeneration Scheme will deliver
A new Tesco foodstore
A new 190 space town centre car park
New fire and ambulance stations
New markets area
New Council Depot buildings
A new access road
Amanda Holmes added: "Work is progressing very well on the new fire and ambulance stations at Springvale which will be completed later this summer. we are now looking forward to work also starting on the bowling green in advance of the foodstore works commencing.
"We are delighted to be sponsoring the club in this their centenary year and hope it really is a year to remember."
For further information, contact:-
Public Relations Department, Dransfield Properties Ltd
Tel: 01226 360644
Email: pr@dransfield.co.uk