Crowds Turn Out For The Children's Hospital Run!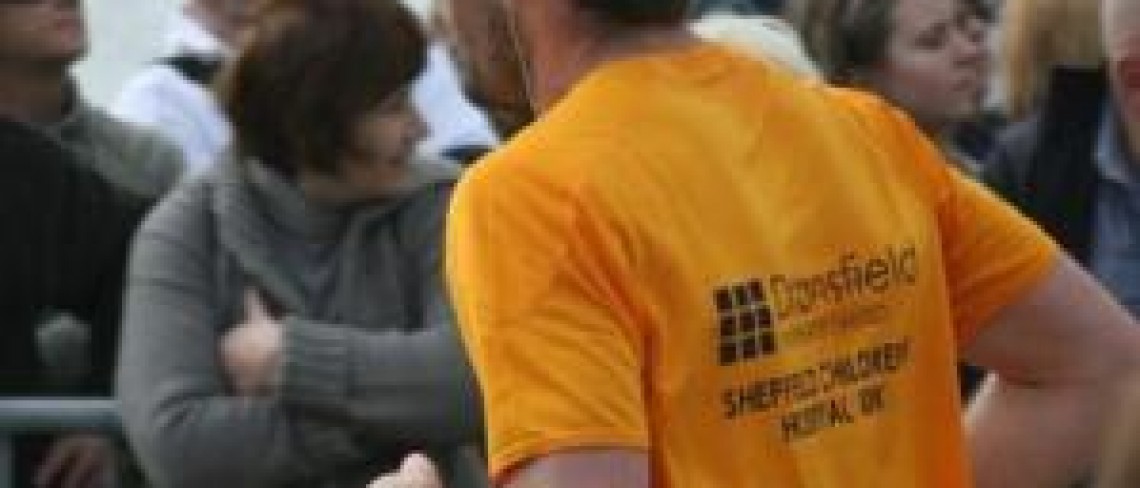 Crowds Turn Out For The Children's Hospital Run!
Apr 2009
Hundreds of people took part in the Dransfield sponsored charity run at Rother Valley Country Park at the weekend.
Around 1,400 runners signed up for the 10k and hundreds more took part in the Dans 3k Fun Run for the Children's Hospital Charity.
The first runner across the line in the 10k race was Martin Formstone from Cleethorpes Running Club with a time of 32.25 and the first woman across the line was Sarah McCormack from Sheffield University with a time of 39:06.
The first Dransfield runner was Daniel Bingham from our accounts department who crossed the line at an impressive 41.16.
Dransfield Properties didn't hold on to the Team Cup this year, conceeding to Totley AC who had two runners in the top 15 in the 10k.
Amanda Holmes PR and Marketing Manager for Dransfield Properties said: "It was a very warm day, a bit too warm for the runners! But great to see so many families taking part and raising money for such a fantastic cause."
Simon Athey from The Children's Hospital Charity said: "We are still getting all of the money in but we are hoping that the event will have raised more than £50,000. Its the fourth year that Dransfield Properties have sponsored this event and we are delighted to have the company's continued support."
To see the race results visit http://www.theos10k.com/results.htm and to view photopgraphs from the day visit www.eventrevisited.com inserting the race codes 10k09 and fun09.
For further information, contact:-
Public Relations Department, Dransfield Properties Ltd
Tel: 01226 360644
Email: pr@dransfield.co.uk