Work Starts on New Fire and Ambulance Stations for Penistone!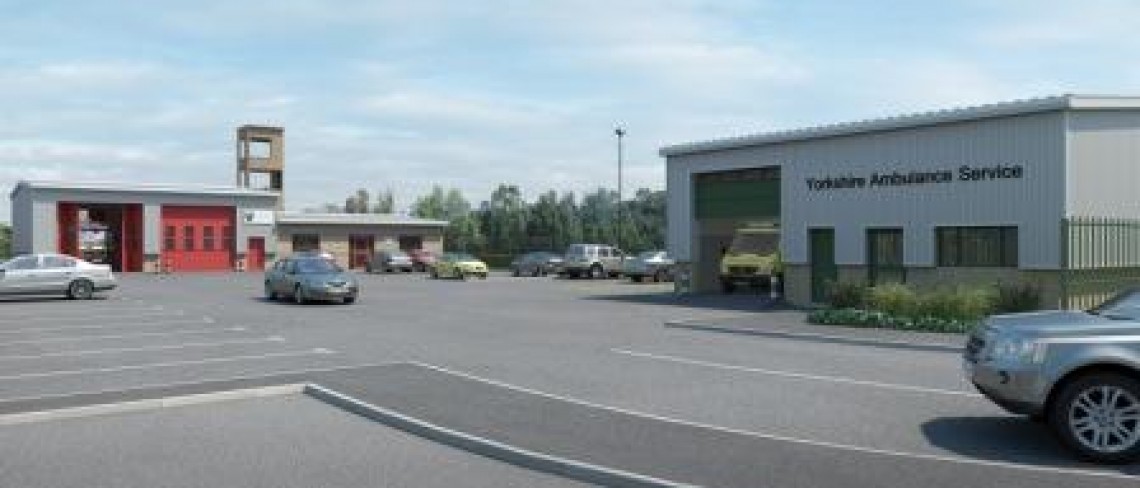 Work Starts on New Fire and Ambulance Stations for Penistone!
Feb 2009
Photocall:
Date: Tuesday February 10th
Time: 11 am
Place: Council Depot, Sheffield Road, Springvale Penistone
The first phase of the long awaited Penistone Town Centre Regeneration Scheme is getting underway.
Work has now started on the new Fire and Ambulance Stations at Springvale as well as a new council depot - being built as part of the scheme by Barnsley based developers Dransfield Properties Ltd.
Penistone's fire and ambulance stations are currently based in the town centre, off Stottercliffe Road on part of the site being redeveloped under the £15 million town centre project.
The town centre scheme will bring a new Tesco foodstore to Penistone as well as a major redevelopment of the markets area and a new, much needed 190-space car park. An all weather bowling green is also being created as part of the development plans.
Work has now started on building the state of art fire and ambulance stations on Sheffield Road, Springvale in Penistone ready for the emergency services to relocate by late summer.
The emergency services will be based in separate buildings alongside each other in facilities which are being built on council owned land at the Springvale Depot.
The new premises are being constructed by contractors Clark Construction – designed to the very latest guidelines and specifications in a new location which will offer much better access, both within the town and to neighbouring villages.
To mark this first step in delivering the new fire and ambulance stations a soil cutting ceremony will be held on Tuesday February 10th at 11am at the Springvale site.
Mark Dransfield Managing Director of Dransfield Properties said: "We are delighted to be taking this important step forward in delivering our plans for Penistone and we look forward to these fantastic new facilities opening at Springvale."
Chief Fire Officer Mark Smitherman said: "This development is good news for Penistone and South Yorkshire Fire and Rescue. It re-affirms our commitment to the town and local area, and will provide our staff with a new state-of-the-art base from which they can help to make Penistone and its surrounding villages safer."
For further information, contact:-
Public Relations Department, Dransfield Properties Ltd
Tel: 01226 360644
Email: pr@dransfield.co.uk