Planners Consider Stocksbridge Scheme!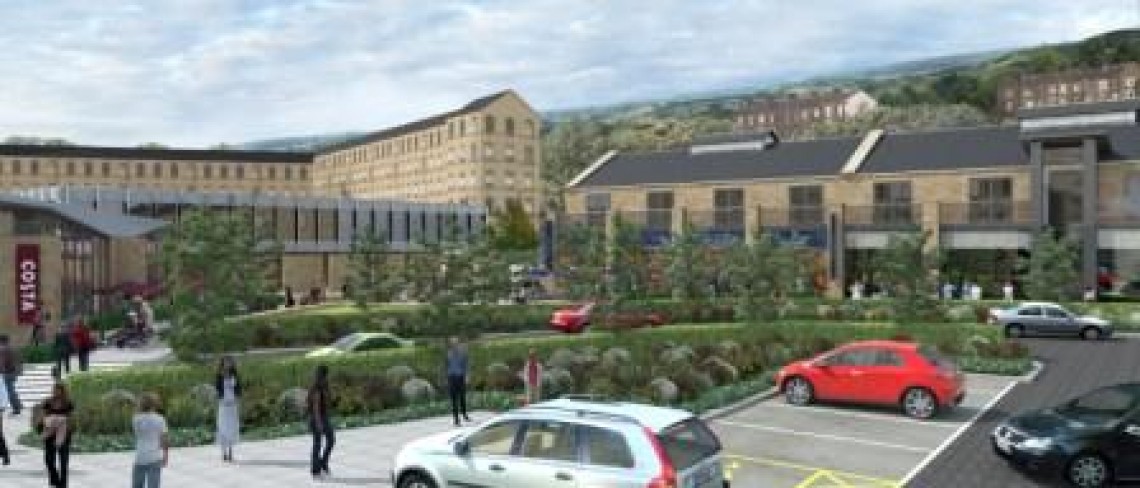 Planners Consider Stocksbridge Scheme!
Nov 2008
Planners are to consider the ambitious new plans for a prestigious £46 million mixed use development in Stocksbridge which would create around 900 new jobs in the town.
Sheffield City Council planners are meeting tomorrow (Tuesday November 11th) to make a decision on the scheme which is brough forward by Dransfield Properties Ltd and Gallaghers UK. The plans are recommended for approval.
The developers are working in partnership with Corus and Outokumpu to bring forward the new development which is aimed at attracting a mix of both national and local retailers.
If approved the scheme will be built on the former Outokumpu steelworks site off Manchester Road in Stocksbridge, it has been designed to retain the industrial heritage of the site as well as incorporating high quality public realm works.
The plans include :
Piazza areas with fountains
60,826 sq ft supermarket
88,750 sq ft of new purpose built non food retail space
31,670 sq ft of state of the art office accommodation
Health & fitness club
Two restaurants
Improved pedestrian routes to Manchester Road
726 new customer car parking spaces
245 new long stay car parking spaces
Larger, purpose built retail units will be created as well as a parade of smaller shops to appeal to a wide variety of retailers keen to have a presence in this part of Sheffield.
During a recent consultation session held in Stocksbridge 80 per cent of residents said they backed the new development.
The proposed development is on a 15 acre site off Manchester Road in Stocksbridge. It was brought forward following the announcement that Outokumpu is to relocate the company's Annealing Plant and slitting facilities to its factory at Meadowhall and consolidate its operations.
Mark Dransfield, Managing Director of Dransfield Properties Ltd, said: "We have worked closely with local stakeholders and residents in order to bring forward a development that will not only enchance the town's economy but will restore a positive future for the area.
"Feedback received about the plans has been widely positive and we feel we have put forward a scheme which people will welcome."
Dransfield Properties specialises in delivering urban regeneration schemes and has recently won four awards, including the BCSC Gold Award for the successful transformation of a former factory site in Gainsborough to a thriving retail and leisure centre.
For further information about Dransfield Properties visit the company's website at www.dransfield.co.uk
For further information, contact:-
Public Relations Department, Dransfield Properties Ltd
Tel: 01226 360644
Email: pr@dransfield.co.uk