Car wash team clean up at Selby's Three Lakes!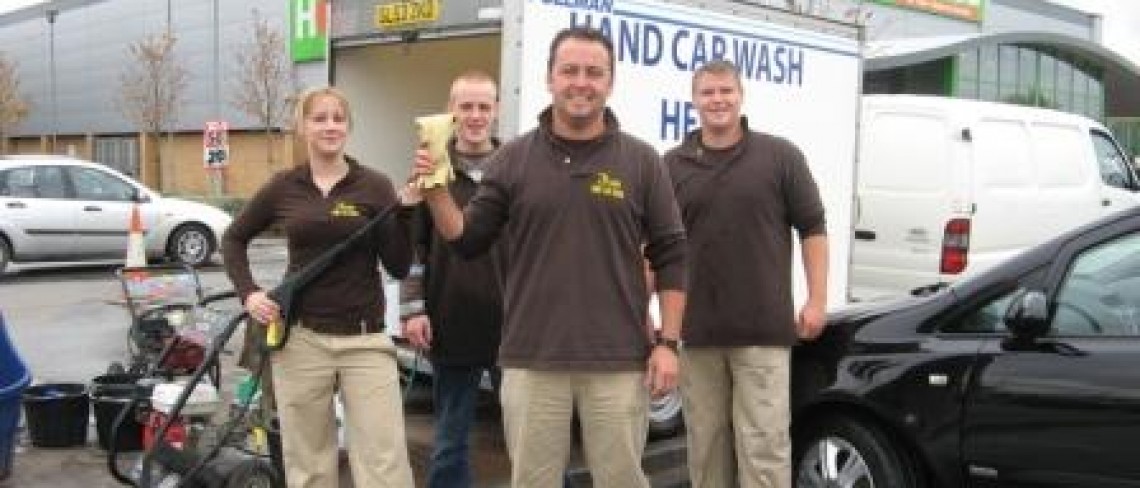 Car wash team clean up at Selby's Three Lakes!
Oct 2008
Selby's shoppers can have their cars washed while they wait with a brand new service being offered at the town's popular Three Lakes Retail Park.
Selby businessman Johnny Buckland has launched the new car wash service at the busy retail park and his friendly car wash team are on hand to wash while you shop.
The service starts at £5 for a wash (£7 for an MPV or four wheel drive) with a mini valet priced at £18 and a full valet for £40.
Visitors to the centre can shop, have a meal at Mcdonalds or Frankie and Benny or work at the JJB gym then return to their newly cleaned car.
Johnny said: "We have got a great team here at Three Lakes offering a really professional cleaning service. We've had a really good response to the service so far, motorists are looking for a good hand car wash service and that's exactly what we offer."
Managing Director of Dransfield Properties, Mark Dransfield, said: "We are delighted to have Johnny's team down at Three Lakes, it's a great idea and we wish them every success in the venture."
The hand car wash is available seven days a week, to find out more about their services contact the Three Lakes Hand Car Johnny at 07598 220760.
Pictured: the Three Lakes Hand Car Wash Team in Selby
For further information, contact:-
Public Relations Department, Dransfield Properties Ltd
Tel: 01226 360644
Email: pr@dransfield.co.uk