Demolition Underway on £40 million Openshaw Development Site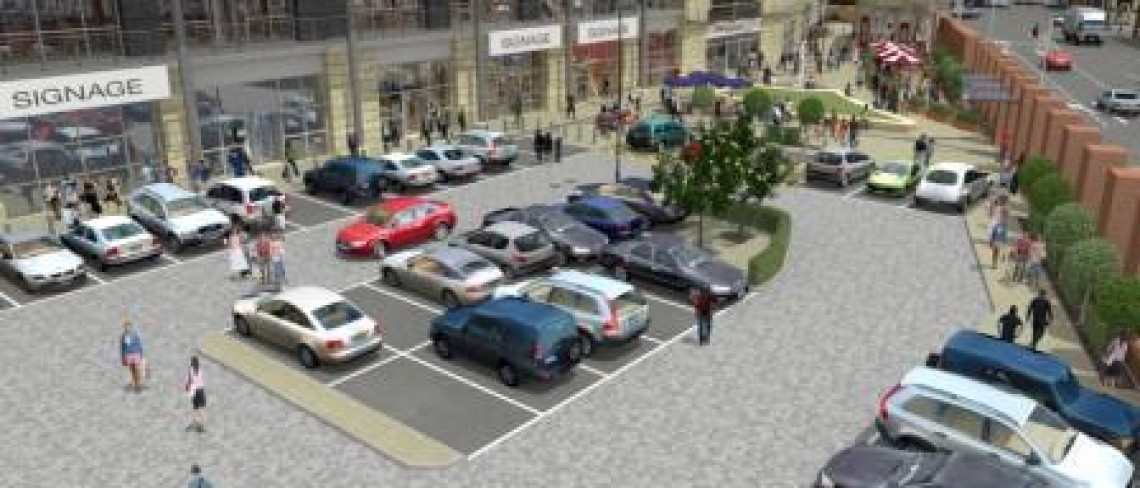 Demolition Underway on £40 million Openshaw Development Site
Sep 2008
Work will get underway next Spring on a £40 million mixed use development, set to bring a brand new commercial heart to Openshaw in East Manchester create around 750 jobs in the area.
Demolition work to clear the 11.9 acre site has already started and the Yorkshire based developers Dransfield Properties Ltd are planning to start construction next Spring to deliver the 250,000 sq ft mixed used scheme off Ashton Old Road in Openshaw.
The development will house:
a 79,250 sq ft Morrisons store
a further 80,000 sq ft of smaller retail units
670 car parking spaces
stand alone office space
a new health and fitness centre
improvements to outdoor spaces in the centre
The plans for this ambitious district centre development, being brought forward in partnership with New East Manchester, were given the go-ahead in May 2007.
The company has already acquired two thirds of the land needed to deliver the scheme and a Compulsory Purchase Order Inquiry was held last month to further the assembly of the site.
All local property owners affected by the development are being consulted over relocation opportunities.
Local salon The Hair Team has already moved to new premises on Ashton Old Road.
Owner Duncan Berry said: "We are delighted with our new premises and are really pleased that we were given the opportunity to relocate. We are all looking forward to seeing this development come forward; it's what this area needs."
The new development has been planned in line with New East Manchester's regeneration plans for the area to bring new housing and facilities to this part of Manchester and double the population by creating family neighbourhoods that retain existing residents and attract new families.
The Openshaw development will serve that growing population and bring much needed new shops and facilities to the area.
Eddie Smith, Chief Executive of New East Manchester, said: "Development of the new District Centre will complement other improvements in the Openshaw neighbourhood.
"The new Health Centre a short distance away on Ashton Old Road provides a modern base for GPs and a wide range of other health services, and a new community centre and learning facility will open early next year.
"Other recent developments in the area include the top class local sporting facility Sporting Edge and the high quality family homes in the first phase of new building now taking shape on the former St Peter's High School site.
"These improvements will all help to transform Openshaw into a vibrant and sustainable neighbourhood."
Retail Property Developer for Dransfield Properties, Andrew Malley, said: "We are pleased to be moving forward with our scheme in Openshaw. There is a great need in this area for this kind of investment and we are hoping to be on site next Spring. This part of Manchester is undergoing a great transformation and it is exciting to be part of that."
For further information, contact:-
Public Relations Department, Dransfield Properties Ltd
Tel: 01226 360644
Email: pr@dransfield.co.uk