Hair Team Relocation To Make Way For £40 million Development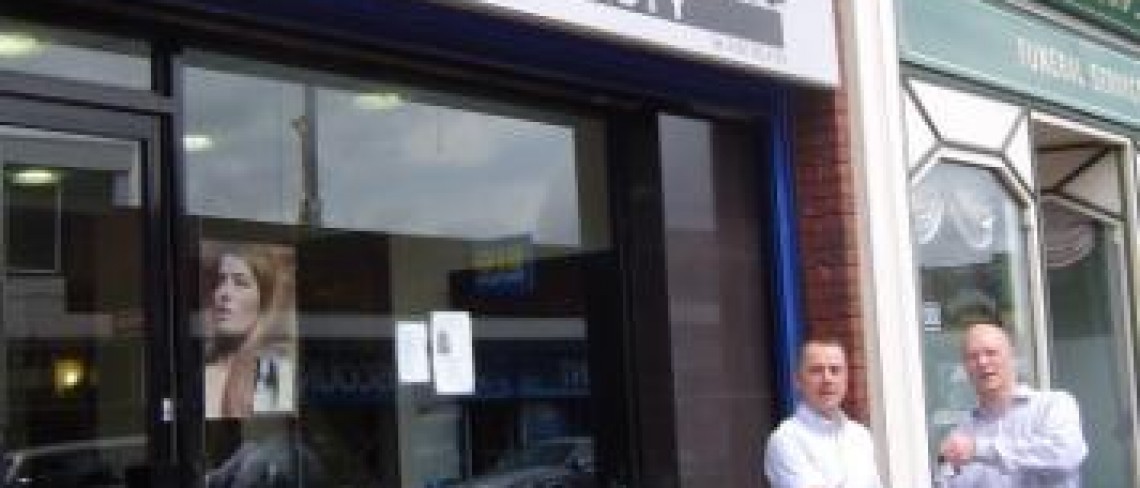 Hair Team Relocation To Make Way For £40 million Development
Aug 2008
The £40 million Openshaw District Centre development moves a step closer as more businesses relocate as part of the vital land acquisition programme needed for the scheme to be delivered.
One of those businesses already settled into new premises is local company 'The Hair Team'. Previously located in 1285 & 1289 Ashton Old Road, the hair salon has moved it's premises to a unit further along Ashton Old Road in a deal with developers Dransfield Properties.
The relocation will allow the former salon building to be demolished in order to make way for the ambitious development of Openshaw District Centre which will comprise of an 80,000 sq ft Morrisons supermarket, ten additional retail outlets, office accommodation and a new health & leisure club.
The Hair Team are a long standing local business, having established in Openshaw in 1981. The company also has two other hair salons in Droylsden and Clayton.
The Openshaw salon employs seven members of staff and the relocation has enabled the salon to upgrade the equipment for the salon, enhancing the professional service that the Hair Team offer.
Duncan Berry, owner of 'The Hair Team' said "We are delighted with our new premises and are really pleased that we were given the opportunity to relocate. We at the Salon are all looking forward to seeing this development come forward, it is what this area needs."
Jackie Helliwell, spokeswoman for Dransfield Properties said: "The relocation of The Hair Team is another important step in delivering this complex scheme and we are looking forward to starting on site early next year. We would like to wish Duncan and his colleagues the very best in their new premises."
For further information, contact:-
Public Relations Department, Dransfield Properties Ltd
Tel: 01226 360644
Email: pr@dransfield.co.uk