Local Businesses Back Morpeth's New Retail Development!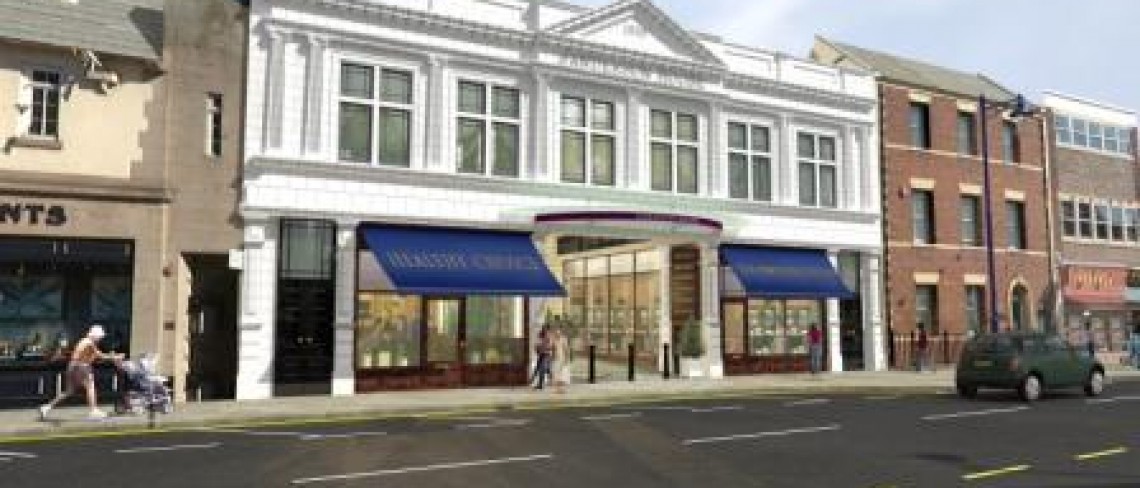 Local Businesses Back Morpeth's New Retail Development!
May 2008
Local companies Healthi Choice and The Jewellers Guild are both opening new shops on key locations in Morpeth's new look Sanderson Arcade – these popular stores are still trading in the town while the new development is being built.
Developers Dransfield Properties and Ethel Austin Ltd have attracted high quality national and local retailers to the development and work is due to get underway on the scheme within the next few weeks.
And though the development site is presently run down and ready for work to start both stores are keen to let Morpeth's shoppers know that they are still trading as normal – right up to the day of the handover to their brand new shop units.
Healthi Choice is in the Back Riggs area of Sanderson Arcade and The Jewellers Guild is at 1 and 2 Sanderson Arcade. The two shops will front the high street at the entrance to the Edwardian style arcade once work has been completed on the ambitious new development.
Marks and Spencer will be the anchor tenant on the development and New Look, 02 and Starbucks are also among the retailers who have also signed up. The new arcade will house 85,000 sq ft of purpose built retail space within an elegantly designed arcade as well as a landscaped piazza area.
Keith Peters, from The Jewellers Guild said: "We are looking forward to moving to our new shop but in the meantime we are keen to let our customers know that we are still open for business as usual in Sanderson Arcade"
Diane Scott, of Healthi Choice, said: "The plans look great and we can't wait to see it all happen now but in the meantime we want people to know we're not closed – we are still open and planning to stay open until we move across to our new shop once it is completed."
Andrew Malley, Retail Property Director at Dransfield Properties, said: "We are delighted that The Jewellers Guild and Healthi Choice are signed up and showing the confidence of local businesses in the development.
"Both stores are still trading throughout the building work which we appreciate is not easy so we are keen to let all their loyal customers know that they're open for business."
For further information about both companies log on to http://www.healtharenaproducts.com and www.thejewellersguild.co.uk
For further information, contact:-
Public Relations Department, Dransfield Properties Ltd
Tel: 01226 360644
Email: pr@dransfield.co.uk